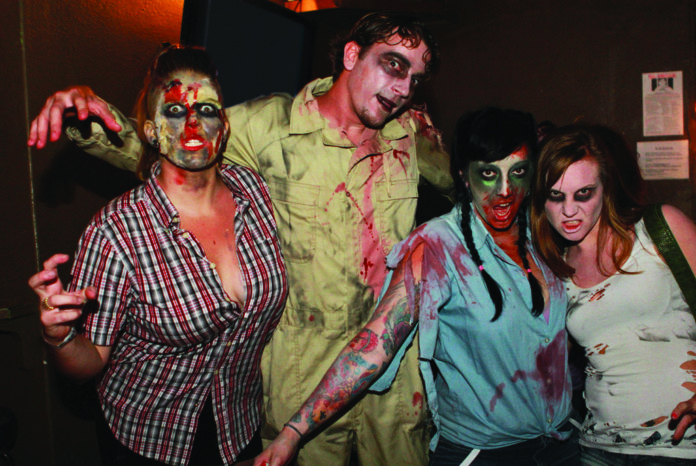 Looking for a spooky way to spend your weekend? With Halloween quickly on the horizon, residents of Bryan College Station are celebrating the scariest time of the year with a fun night of haunts and hops in Downtown Bryan.

On Saturday, October 19, the Downtown Bryan Association is hosting the 7th Annual Zombie Pub Crawl, from 7:00 p.m. until 2:00 a.m. Ages 21 and over are invited to put on your best costumes and experience the nightlife of Downtown Bryan. As part of Zombie Pub Crawl, stop by any or all 16 bars to get a taste of what each one has to offer, with every location offering various drink specials all throughout the evening, including $4 dollar drink specials.

In addition to drink specials, you can participate in numerous activities, including a costume contest, and if you win at a particular location, you're automatically entered in the overall costume contest. For those not in costume, The Palace Theater will have a "Zombification Station" that can paint your face so that you look like a zombie.

Tickets are $5 and are already on sale online. Included in the ticket package is a passport, which, if stamped at each location, will enter you in a raffle to win a Grand Prize Downtown Basket.

With fun and frights to go around, the Zombie Pub Crawl promises to be an entertaining evening with lots of spirits that will put you in the spirit of Halloween. Start at The Palace Theater, where you can purchase tickets or pick up your wristband.

For more information and to find a list of bars and locations participating, please visit: https://bit.ly/30W2N0D