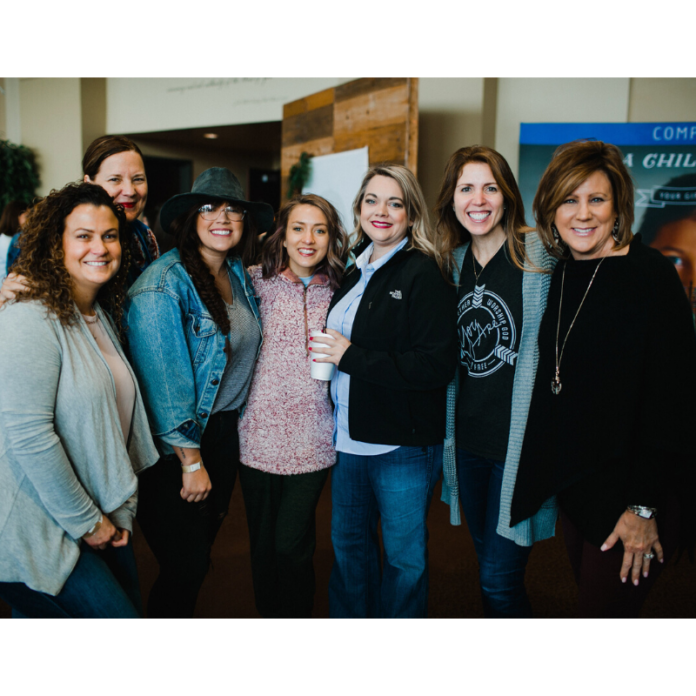 Freedom is something many of us seek. We might be proud of the freedoms our country or our job affords us, but the founders of the You Are Conference believe that deeper freedom is found somewhere else. For the last five years, the You Are Conference has been held in the BCS area for the benefit of helping women find their freedom in God. If you are a woman of any age and walk of life seeking spiritual growth and freedom, you should give the conference a shot!

The story of You Are begins back in 2013. Stephanie Lee, the founder and director of You Are, felt a need to spiritually lead other women in Christian community. According to the conference website, "she began by bringing a small group of women together to pray for [the] community and direction for how this gathering could look." As this small group of women met, worshipped and prayed together, what would become the You Are Conference began to crystallize. The next year, the first You Are Conference was launched and "abundantly exceeded the team's expectations." Its success galvanized the team, who felt called to continue the conference for later years.

This year's You Are Conference takes place the weekend of Jan. 24-25 at Central Baptist Church in College Station. There will be a packed schedule of worship and teaching sessions, which are led by passionate professionals dedicated to personal and spiritual growth. Worship during the weekend will be led by Houston-based singer/songwriter Lizi Bailey, who is driven to lead "people in an authentic, corporate response to reality of who God is." The emcees for the conference will be Austin-based preacher, teacher, writer, and counselor Jennifer Cumberbatch and Meredith Perryman, the Teaching Director for the BCS Community Bible Study Women's Day Class.

You Are Conference's slogan is "Come Together. Worship God. Be Free," and they extend this freedom to women of all ages, denominations, and walks of life. They believe that in God, freedom is found, and if you wish to join hundreds of other women on this journey, general admission to the conference is $99, and you can register through the You Are Conference's website. If you are a college student, there are discount options available! 

To learn more and to purchase admission, follow this link http://bit.ly/36I7Aqh