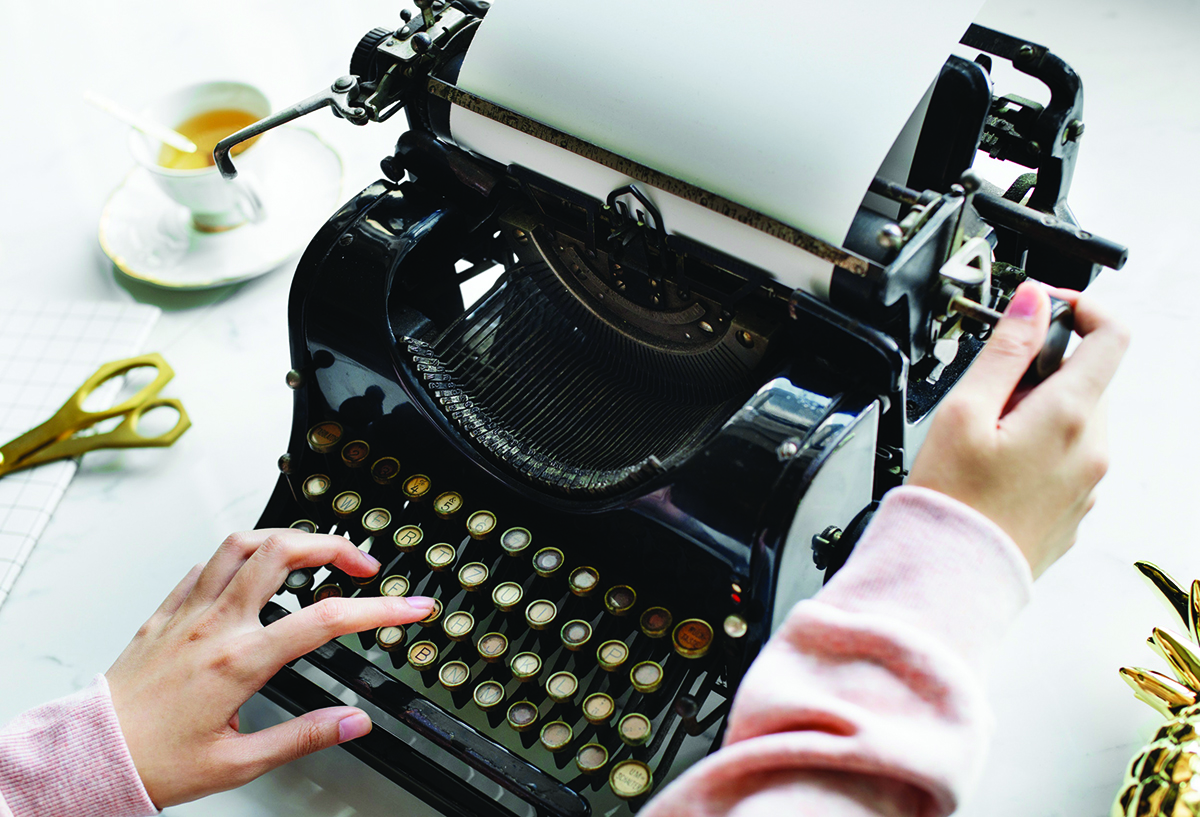 Have you wanted to write a novel but don't know where to start? Look no further than the Bryan/ College Station Wrimos writing group! For two decades, the international, non-profit organization NaNoWriMo—short for National Novel Writing Month—invites those who are interested in writing a full-length novel to write every day during the month of November. By the end of the month, dedicated Wrimos will have written a 50,000-word novel.
The Bryan/ College Station Wrimos group is one of 650 participating regions worldwide. It was established in 2002 by the NaNoWriMo organization and is run by two volunteer municipal liaisons, Summer Wilson and Madeline Turnipseed. Wilson says of the local group, "I think BCS Wrimos is a unique addition to our community because it's open and encompassing. It's one place where differences between beliefs are put aside for the common goal of writing together and sharing our love of writing…" The group welcomes writers in every stage of the process, including those who do not hope to publish, which sets it apart from other local writing groups.
The BCS Wrimos group creates a writing community that includes everyone from aspiring authors to those who "love telling stories," according to Wilson. Such inclusivity welcomes those who would like to write a novel just for fun. Wilson suggests that the best way for a newcomer to get involved is by attending the local events, which are held in October and November and are posted on their website.
The next upcoming event is "Getting to Know Us! Intro to NaNo and BCS Wrimos" on Saturday, October 20, from 3:30 to 4:30 p.m. at Clara B. Mounce Public Library in Bryan. This event provides an opportunity for newbies to learn more about the national and local groups and ask any questions they may have. Then, the second session of "Planning Brainstorming"—where those interested can get help preparing for the rigorous writing ahead—meets on October 24 from 6:30 to 8:30 p.m at The Village Cafe & Art979 Gallery.
The BCS Wrimos welcome the month of November with the "Kick off Party" at the Bryan IHOP on October 31, beginning at 10 p.m. Writers are welcome to arrive in costume, and will be able to celebrate NaNoWriMo and Halloween in the same night! The anticipatory evening promises writerly conversation and games over a plate full of pancakes. The event culminates at midnight when the wrimos write their first words.
To keep those fingers typing the daily word count set by NaNoWriMo, the BCS Wrimos hosts official write-ins throughout November: weekend write-ins on Sunday afternoons, A&M campus write-ins on Tuesday evenings, and mid-week write-ins on Wednesday nights—except for the day before Thanksgiving. According to Wilson, write-ins are the most important events for the BCS Wrimos. She says, "There is something special about a group of people being in a room, creating together, that seems to give everyone a bit of a 'power up,' creatively and productivity wise."
Do you want to get that story you keep thinking about down on paper, while joining a community of writers who love the art of language? Join BCS Wrimos at one of their many events designed to give aspiring writers the opportunity to get that novel written in the month of November. Wilson recommends joining in by registering at NaNoWriMo.org and then joining the Bryan-College Station region. Write that novel in November!