Looking for a fun, socially distanced, educational summertime activity for the whole family? Check out the Brazos Valley Museum of Natural History's Wish Upon a Butterfly fundraiser! Every year, the museum hosts a butterfly release party, and this year, you'll be able to pick up your monarch butterflies to release at home! Participants can purchase a butterfly from the museum to release into the community on July 25 from 9-10:30 a.m. The event might look a little different this year due to extra precautions, but the spirit and cause of the event are the same.
Participants can buy a monarch butterfly — the state insect of Texas — for $20 each or 6 for $100. In order to ensure the safety of everyone involved, the event will take on more of a drive-through format at the Brazos Center Park Pavilion, so participants will pick up their pre-ordered butterflies and take them home to commence the festivities.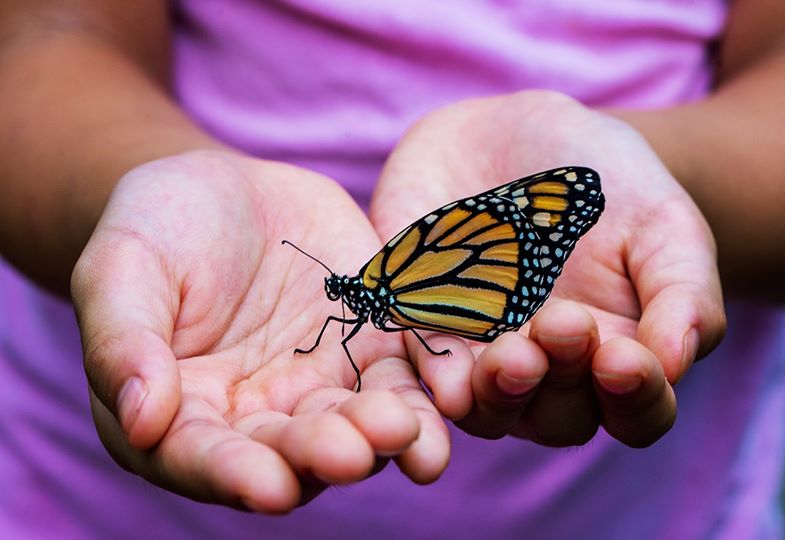 Don't worry though — there will still be plenty of fun! Butterfly purchases will also come with a packet of activities for families to work on together, and two free passes for a future museum visit. Plus, museum staff will be dressed for the occasion with themed attire! Anyone who either wears a butterfly or caterpillar costume to the drive-through or decorates their vehicle will also receive a special surprise gift, so don't shy away from those antennae!
Forgot to pre-order your butterfly? There's a limited number, but as supplies last, butterflies will also be available for purchase in the drive-through the day of the event. As a little incentive, the participant who purchases the most butterflies can choose to have a name engraved on a special butterfly plaque! And if you can't make it in person on Saturday, with your permission, museum staff can release butterflies on your behalf as well.
Proceeds from this event will benefit the museum, particularly the museum's free admission policy from Memorial Day to Labor Day for active-duty enlisted personnel and their families. Interested in sponsoring? Event sponsorship details can be found on the Wish Upon a Butterfly event website.
For more information, visit https://bit.ly/3fUAUyb
SOURCES: https://bit.ly/3fUAUyb