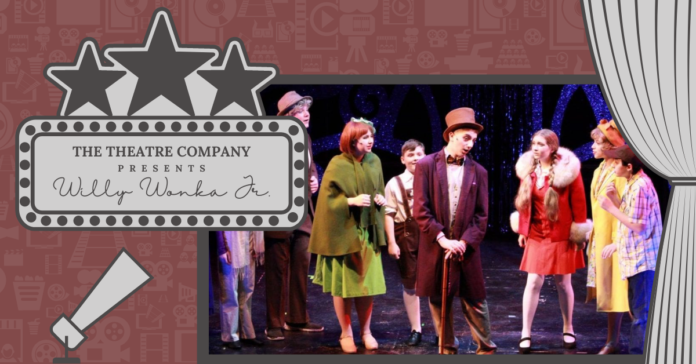 There are many pieces of literature we like to consider "classics." Novels that stand the test of time and develop a cultural nostalgia. Not many of them, though, tickle our sweet tooth or bring out our inner child the way "Willy Wonka and the Chocolate Factory" does. Originally a book by Roald Dahl, "Willy Wonka" has inspired two movies and a myriad of musical productions. In fact, one such production is hitting the stage this summer thanks to The Theatre Company of Bryan-College Station! Join The Theatre Company (TTC) for "Willy Wonka Jr." running from July 23 to Aug 8.
"Willy Wonka Jr." follows the story of lovable Charlie Bucket, who gains the last golden ticket to tour the bizarre candy factory of secretive Willy Wonka along with four other children. In this adaptation, you'll of course be delighted by the mysterious Oompa Loompas and the antics of Wonka himself as Charlie's character leads him to win the biggest prize of all. "It's definitely great for all audiences," Adrienne Dobson, director of "Willy Wonka Jr." says. "It's also fun for college-aged kids because it's just a really silly, funny show. The songs from the movie are in there, but there's more to it."
And since we can't watch a play about a chocolate factory without sweets, the concession stand will have candy specially wrapped for the performance! While enjoying those snacks, don't forget to keep an eye on the stage. TTC pulls talented actors from the local area, so you might just recognize someone under the spotlight.
Although COVID-19 is still knocking around, some of us may be glad to know that TTC will not be requiring masks on their patrons.
"Like most places, we've switched to the honor system when it comes to masks," Dobson says. "So we ask if you're not vaccinated to stay masked."
Interested in being more than just an audience member? TTC will be holding auditions for the musical "The Wedding Singer" on July 26 and 27. So exercise your singing muscles, dust off your acting skills, and try out for the play based on the 1998 Sandler film!
There will be full price ($20) 7 p.m. Willy Wonka Jr. showings Fridays and Saturdays, and matinee ($15) showings at 2 p.m. Saturdays and Sundays through Aug. 8. They also have discounts for seniors and students, while children 12 and under get half price. You can purchase tickets here.
So if you're looking for something fun to do with the family before school starts again or just want to see an excellent performance, come watch "Willy Wonka Jr." It's sure to be a treat!