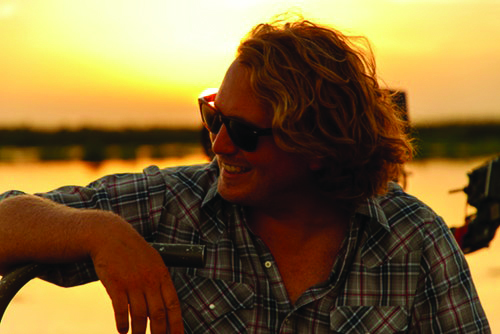 Get out your cowboy boots and get ready to tear up the dance floor: Hurricane Harry's is hosting musical guests William Clark Green and Randall King on Friday, November 8 at 9 p.m.

William Clark Green is a chart-topping Texas country and red dirt musician from Flint, Texas. His tunes will appeal not only to modern country fans, but the oldies lovers who relish the classic themes of old country music, so you can expect guitar hooks and catchy choruses along with love songs featuring slow chord progressions that tear at the heart. William Clarke Green will take you on a journey complete with the nostalgia of missed opportunities, falling in love, and forgotten memories. But don't let a few somber themes deter you – Green stays true to his lighthearted country sound, adding a layer of authenticity and character with a variety of instruments. Come dance the two-step or just sit on the sidelines with an ice cold beer: Green's music is perfect to get you in the mood for a good time, whatever yours might be.
And hailing from the West Texas Plains with deep southern roots and classic country influences, Randall King brings old-fashioned country vocals with a classic sound. With songs that will have you swinging merrily on the dance floor or just swaying with a partner, King has an honest voice that hits the very root of country music.
Hurricane Harry's is a choice destination country dance hall.  Featuring live country music, DJs, drink specials, beer, and more, come to University Square to relax, have a good time, and dance the night away – tickets are only $15.00.
To buy tickets and RSVP, visit http://bit.ly/KingGreenConcert.