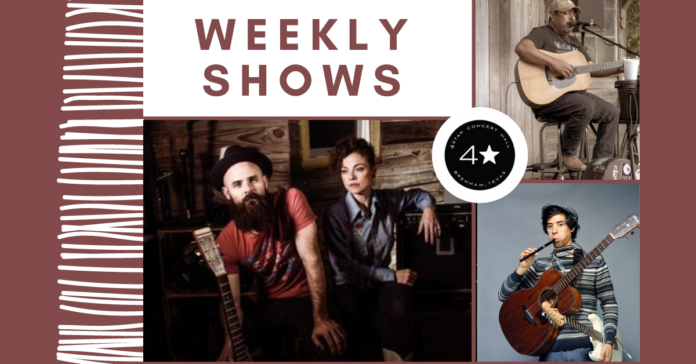 If you're a Brenham native looking to spend the first cold days of the year out on the town, 4 Star Concert and Dance Hall has a packed slate of events this week for you.
On Friday, January 8, You'll get a chance to see duo JK and the Frets, who will play acoustic versions of 60's-80's classic songs from 8-11 p.m. Stop by if you're ready for a singalong!
After that, on Saturday, January 9, Hayden Jones will be bringing his acoustic stylings to Brenham at 8 p.m. His classic-sounding original songs can be enjoyed with no cover charge!
And lastly, on Sunday January 10, Americana duo My One And Only will play on 4 Star's Sidebar stage from 6-9 p.m. Their emotionally honest lyrics are held together by their amazing harmonies, so it'll be a great way to wrap up the week!
No matter what your musical interests are, you should be able to find a show worth checking out at 4 Star this week!
Sources: