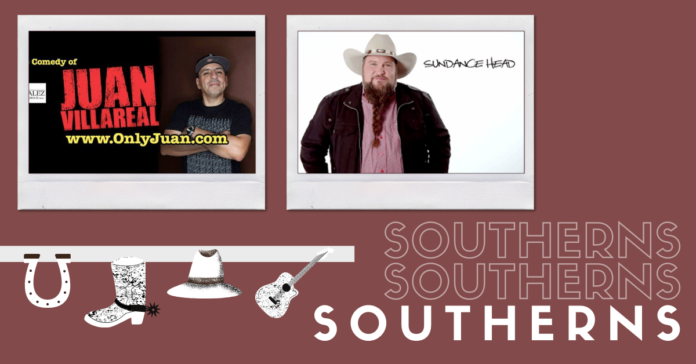 Need a good laugh? Come on out to Southerns on Friday, Nov. 27 for Comedy Night, hosted by Jesse Peyton! The night's act will be Juan Villareal, and he's sure to make you giggle. After that, come back on Saturday, Nov. 28 for the TAMU vs. LSU Watch Party. It'll be the perfect way to round out Thanksgiving weekend!
Juan Villareal has an impressive resume, including TV appearances on HBO and SHOWTIME. He's performed and toured with some big names in comedy, including Cedric the Entertainer, Jamie Foxx and Carlos Mencia. His personal brand of stand-up comedy is often personal and appeals to a wide range of audiences. He will be performing at 8 P.M. on Nov. 27, with doors opening an hour before. Tickets can be bought online at $20 for general admission and $35 for VIP.
As for the TAMU vs LSU watch party, there's no better place to view it than on this Aggie Athletics Partner's 300" screen! On top of that, the happy hour food and drink specials run the entire game! What's not to like?
Southerns has you covered for a post-Black Friday weekend so head on over to their website for more info!