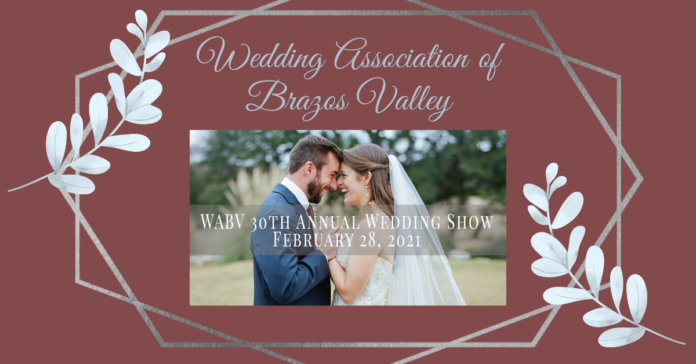 Hey there, brides! Join the Wedding Association of Brazos Valley on Feb. 28 for the 30th Annual Spring Show and Benefit! With over 70 local vendors participating in the show, you can find the perfect company to help make your special day become a reality.
Taking place at the Brazos County Expo center, brides-to-be and their guests can talk with different vendors such as Astin Mansion to see how this historic venue can serve as a beautiful backdrop for your reception, or with DJ Franco Events and how they can create a personalized playlist with all your favorite tunes!
Mosey on over to the "Food Court" and indulge in tasty drinks and sweet treats from food and beverage vendors. Take a sip of hand crafted cocktail from Luke's Bartending, or bite into a rich, flavorful dessert from Nothing Bundt Cakes. Or hey, do both! You can even stop by the Whataburger booth and see how their Honey Butter Chicken Biscuits can serve as a delicious late night snack for you and your guests!
While the wedding industry was hit hard last year, local vendors are resilient and are excited to serve upcoming brides, says Rachel Driskell, owner of Rachel Driskell Photography and president elect of the WABV.
"We are quite excited about being able to get our members in front of the public to promote our local industry," says Driskell. "We are excited about working to boost our local economy, and are hopeful that this event will help these small businesses as they continue to recover and thrive!"
With a reduced capacity in place, attendees will have to purchase tickets for a time slot from 12-2 pm, or from 2:30 – 4:30 pm through the WABV website. So far, they have sold 250 tickets, and are quite confident the event will be completely sold out, says Driskell.
So if you are a bride, plan ahead and get a ticket early! This spring show will be the perfect one stop shop for all your bridal and wedding needs!