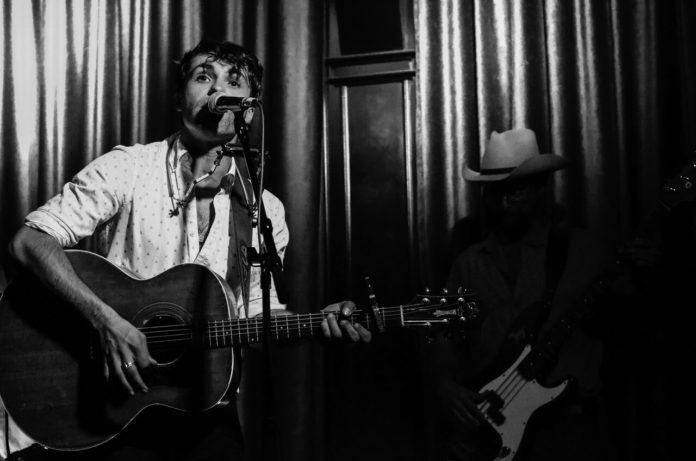 Pretty much every weekend at 4 Star Brenham Concert Hall packs a punch, but this Valentine's Day weekend will be extra special. So gather your special someone, your best friend, or the whole group and drop by 4 Star Concert Hall on Feb. 14 and 15!
Shane Cooley and the Midnight Girls: Friday, Feb. 14, 9:00 p.m. til midnight
After a romantic dinner on Friday, head on over to 4 Star's Valentine's Day party with Shane Cooley and the Midnight Girls for an evening of dancing — complete with complimentary champagne, roses, and even a photo booth.
Singer-songwriter Cooley, who is active in the Austin music scene, is a veteran artist with several albums and EPs under his belt. His best-known album is "Kings Highway," which was released in 2015. It can be described as a mix of country music, folk, and Americana. "Leave this Place" is a particularly catchy song off the album that showcases Cooley's ability to combine a great, upbeat melody with thoughtful lyrics. He is particularly versatile as a writer. This is perhaps best seen in his song "She Comes Calling," which he wrote with Virginia musician Paulo Franco in 2013. It is a deep, haunting song that the listener is sure to remember. Doors open at 8 p.m. and the show begins at 9 p.m.
For more information and to purchase tickets, please visit http://bit.ly/390eUhv
The Peterson Brothers Band: Saturday, Feb. 15, 9:00 p.m.-1:00 a.m.
Saturday night, 4 Star will be bringing you a young duo that's smoking the stage with soul, jazz, blues and funk. Hailed as "festival fixtures" for state fairs and music festivals, the brothers have crossed the U.S. many times, performing their unique blend of music that moves you. Listing as inspirations The Isley Brothers, Earth, Wind, and Fire, and legendary blues guitarist B.B. King, the brothers have taken from the best of the best and made a sound all their own. Their recently released EP, "The Intro," does not disappoint.
For more information and to purchase tickets, go to https://bit.ly/2S9OcxE.