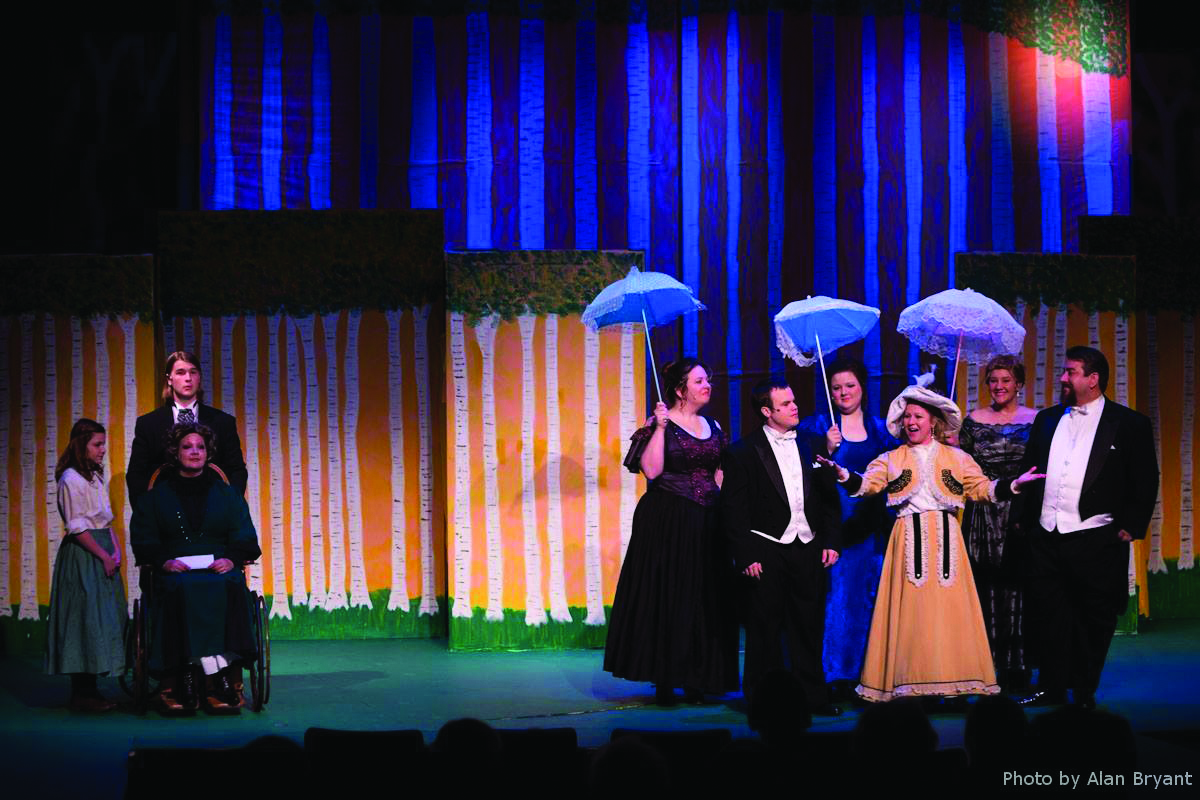 Do you love the art of live performance? Are you fascinated with the personal adventure that theatrical entertainment brings? No need to travel thousands of miles to New York City for this experience! Come support your local artists at The Theatre Company and StageCenter while paying a fraction of the price of Broadway shows.
From October 5 – October 14, The Theatre Company kicks off its 31st season with the musical theatre classic "Anything Goes." The show, which includes beloved Cole Porter jazz numbers, focuses on the love story between stowaway Billy Crocker (played by Paul Early) and wealthy heiress Hope Harcourt (Hannah Ferguson) aboard a ship. Director Adrienne Dobson calls the musical "family friendly entertainment" that is "great for all ages, including college students." In fact, of the 30 actors and actress, many of them are Texas A&M students, who've "rehearsed every night for the last 5-6 weeks." Currently, The Theatre Company is in rehearsals for The Rocky Horror Show, which will be showing on October 28 – October 29. The Theatre Company welcomes performers of all ages to audition for the fun musical Seussical. Auditions run from October 29 – 30 for the November 3 – December 16 shows.
StageCenter presents their season opener, "Harvey" on October 4-20. The heartwarming and hilarious play centers on Elwood P. Dowd (played by J. Paul Teel) and his relationship with his best friend, Harvey—who's a rabbit. As the only totally volunteer community theatre in Brazos Valley, StageCenter invites audience members of all ages to come enjoy this Pulitzer Prize winning comedy. On October 8-9, StageCenter will be holding auditions for the dramedy "Arcadia."
Experience the joy of live performance by seeing these shows for yourself!
Tickets for "Anything Goes" at The Theatre Company can purchased here.
Tickets for "Harvey" at StageCenter can be purchased here.