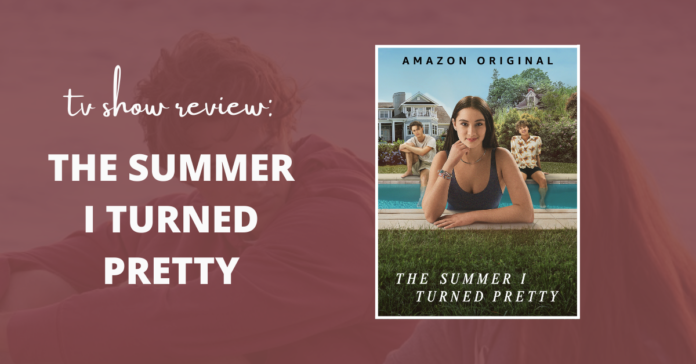 The Summer I Turned Pretty, a new Amazon Prime Original TV show, is a new romantic-comedy must-watch. The show follows two families that vacation together every year and consider each other family. Belly and her older brother Steven have become very close with their family friends and their kids, Jeremiah and Conrad. As they get older, the main character Belly becomes more beautiful and everyone starts to notice. This summer Belly finds herself in a love triangle with Jeremiah and Conrad.
The series is based on the best-selling book trilogy by Jenny Han, who says she was heavily influenced by Taylor Swift's music when writing the books. It only makes sense that the majority of the show's soundtrack is Taylor's version of the songs.
The show touches on many difficult coming-of-age topics like body image, drugs, alcohol, family difficulties, and more. The show handles these topics very gently and does not dive too deep into them but still addresses how common these issues are. The show can be a tad cheesy at times and is not totally accurate in its depiction of modern-day teenagers. Some of the teen slang is outdated and in some parts a little hard to watch. However, overall the show is interesting, funny, and truly a must-watch for any rom-com lovers.