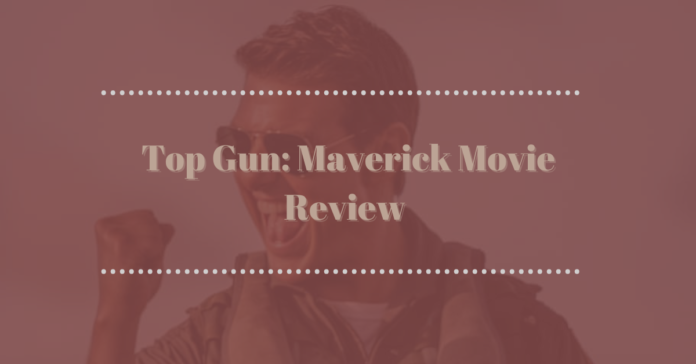 "Top Gun: Maverick" is the action drama sequel to the 1986 blockbuster, "Top Gun," that catches up with Pete "Maverick" Mitchell (Tom Cruise) after more than thirty years of service as one of the Navy's top aviators. Maverick managed his career pushing the envelope as a courageous test pilot and dodging the advancement in rank that would ground him. Now, he has been called back to where it all began, Top Gun, to train a detachment of Top Gun graduates for a specialized mission under conditions no living pilot has ever seen. One of the twelve graduates, Lt. Bradley "Rooster" Bradshaw (Miles Teller), is the son of Maverick's late best friend and Radar Intercept Officer Lt. Nick "Goose" Bradshaw (Anthony Edwards). While confronting the ghosts of his past and his own deepest fears, Maverick is faced with a mission that demands the ultimate sacrifice from those he selects to fly it.
This Paramount Pictures film is rated PG-13 for some strong language and sequences of intense action. It received a 97% from Rotten Tomatoes with audiences saying "If you loved the original, or enjoy some good old-school action, you need to speed your way to a screening of Top Gun: Maverick." There's no better way to say that!
Of course, the blasts of the past such as reminiscent photos, fly-bys, the return of Val Kilmer as "Iceman," beach sports and the sweet sounds of Jerry Lee Lewis bring the 1986 story full circle. But, it was Rooster's character development and offbeat relationship with Maverick that makes the movie a must-watch.
From start to finish, Teller steals the show with his flawless embodiment of the late lieutenant's son: a strong, goofy, gentle, and cautious young pilot who wants to honor his father by following in his footsteps… and honor, he did. As if the character was written just for him, Teller brought Rooster to life and you were his wingman.
Even though he resents Maverick, you can tell that Rooster respects and thinks highly of him, which creates a vulnerability that is rarely seen in strong male leads. Though Maverick is unpredictable, Goose trusted Maverick and, well, like father like son. Teller was absolutely brilliant in relating Rooster to Goose in a way that was completely natural– everything he felt, you felt, every decision made, you saw the wheels turning. "Top Gun: Maverick" is Cruise's movie, but it is going to make a legend out of Teller.
This movie is like a bag of chips, you can't go see it just once… or twice. You might just go three times (in a row).