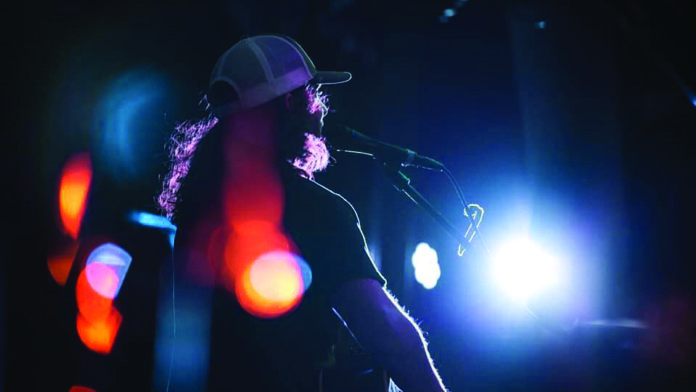 Has a long week of work put you in the mood to relax? Want to enjoy your weekend sitting down and listening to live music? If you're looking for a great weekend destination near Bryan-College Station, one of the best atmospheres for live music is located in Brenham. 4 Star Concert Hall offers live music seven days a week with performances from some of the best local acts around. This upcoming weekend, there are some fantastic musicians performing over at 4 Star.

On Thursday, September 12, 4 Star Concert Hall hosts the musical stylings of Rob Moorman and Company. A native of Brenham, Moorman toured with country stars like Willie Nelson and Merle Haggard throughout the deep South in the 70s and early 80s with his band, the Silver City Saddle Tramps. After retiring from touring in 1982, Moorman continued to play local venues near Brenham. Performing renditions of 70s hits and country classics like "Honky Tonk Blues," Moorman's sound is a throwback that will delight audiences of any age. Doors open at 7 p.m. on the SideBar stage. For tickets to the show and more information, please visit: https://bit.ly/2lwMKHL

Next, the Cody Bryan Band travels to Brenham to perform at the 4 star Concert Hall on Friday, September 13. Based out of Austin, the Cody Bryan Band came together when music producer Matt Novesky approached Cody about creating a band focusing on Texas Country music. Having played together since 2013, the band has released 3 studio albums, drawing praise from critics for their modern take on country music. With hits such as "Texas Highway" and "Wreck Me," the Cody Bryan Band brings a fun Texas atmosphere to Brenham. The show starts at 7 p.m. with an opening performance by Mason Merek. For tickets and more info, please visit: https://bit.ly/2k2M6Bq

Rounding out the weekend's festivities on Sept 14 at 9:00 p.m.is a rock performance from three Austin based artists. Headlining this concert is David Lee Holt, a guitarist and vocalist who is best known for his time with blues rock band Storyville. Holt will be joined on stage by Speedy Sparks, a guitarist known for his "back-to-basics sound" and drummer Tommy Taylor, who has recorded on hit songs like "Ride Like the Wind" and "Sailing" by Christopher Cross. That level of experience and talent equates to a rock performance that promises to be a great end to your weekend. For tickets and more info, visit: https://bit.ly/2kgrk1n.

For those who haven't checked out 4 Star Concert Hall yet, these concerts are a great opportunity to visit the majesty that awaits you in the brand new 4 Star Concert Hall.
For more information, go to: https://bit.ly/2lQfyee