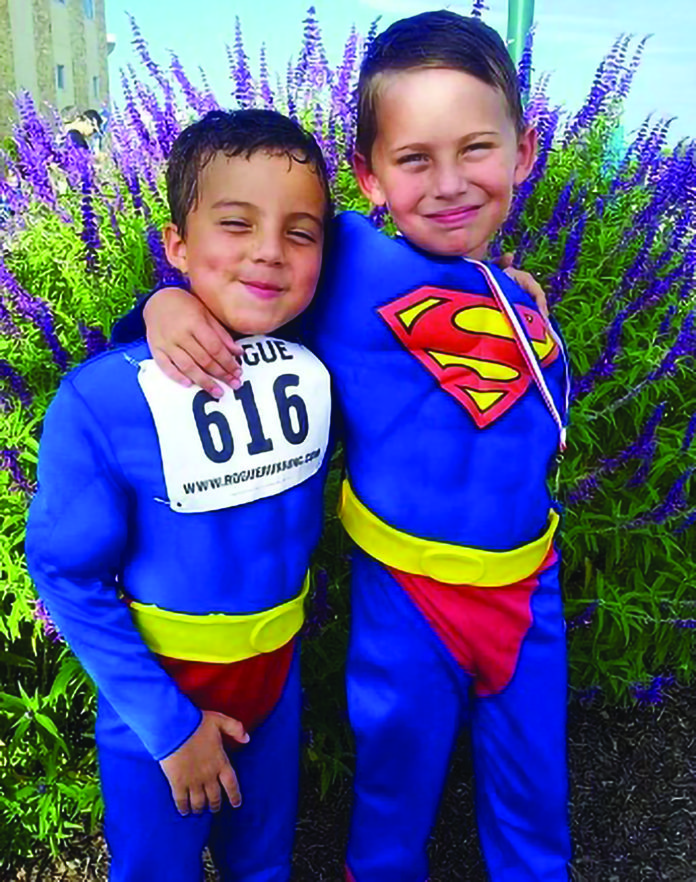 It's a bird! It's a plane! It's Voices for Children's Third Annual BCS Superhero Run! Benefitting Voices for Children-CASA of the Brazos Valley, this event is both a race and a party, with a 5K, 1K, dance party, and costume contest. After the race you can refuel at one of the food trucks that will be available. After all, even superheroes need to eat! It's all happening on Sept. 28 at Lake Walk Town Center in Bryan, starting at 8 a.m.

Voices for Children is a local nonprofit aimed at bettering the lives of abused or neglected children. It is a part of the larger-scoped CASA, which stands for Court Appointed Special Advocate®️. A network of trained volunteers, CASA advocates for kids in foster care. They get to know the child and do their best to reflect their best interests in court, becoming in effect the voice of the child.

The Third Annual BCS Superhero Run, hosted by Aggieland Realtors, benefits this organization and its mission to help children in need of a superhero. The 5K starts at 8 a.m., and the 1K at 9:00 a.m., but be sure to stick around for the costume contest at 10 a.m.! There will be a number of winners in various categories, including Best Traditional Superhero and Best Original Superhero for both adults and kids.

Interested in participating? Register on their website, then pick up your packet on Friday, Sept. 27 at Lake Walk Town Center from 4-7 p.m. Just make sure to rest up before race day!

For more information, visit: http://bit.ly/2ml6uyq