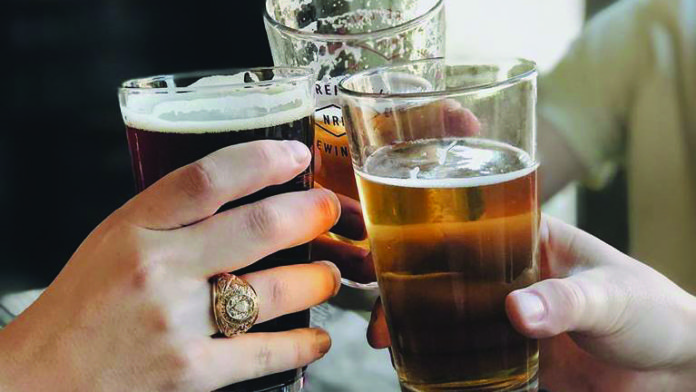 Every town has that special little place that pulls together the unique and different to make, well, something uniquely different, and in College Station, that place is New Republic Brewing Company. Here you'll find a concert one night followed by yoga the next afternoon, which is exactly what will be happening this weekend!

Friday, Sept 6: Houston Keen 7 p.m. to 9:30 p.m.
Come on out to hear Houston Keen, who believes music should be free and available to everyone. Keen will be playing live for the very first time in College Station. It will be a free event with no ticket purchase required. Enjoy a night of rocking to rockabilly tunes, and if you get there during happy hour from 5 p.m. to 6 p.m., you can enjoy one dollar off all beers!

Saturday, Sept. 7: Rage Yoga 11 a.m. to 12:30 p.m
If live concerts aren't really your thing, then perhaps an afternoon of yoga is more up your alley. Have you ever drank beer while doing yoga? Well, now you can with Rage Yoga, which includes stretching, attitude, and inappropriate jokes. Instructed by host Ashley Duzich, Rage Yoga will help you tone up your body while you also get out those frustrations and will probably cause some pretty raucous laughter. Tickets are $30 and include your first beer. Beware: this is not a child friendly event.

So get in on the fun! On Fridays, New Republic Brewing Company's Taproom and Beer Garden opens its doors from 5 p.m. to 10 p.m. and on Saturdays from 12 p.m. to 10 p.m. You can expect live music every weekend, Thursday through Saturday! Bring the entire family, (even the fur babies!) on Saturdays starting at noon for lawn games outdoors and kid's games indoors and of course football on the TV. Also, New Republic Sundays include two dollar craft pints, two dollars off their ten ounce specialty beers, and other deals.
For more information, visit http://bit.ly/2LasYfg