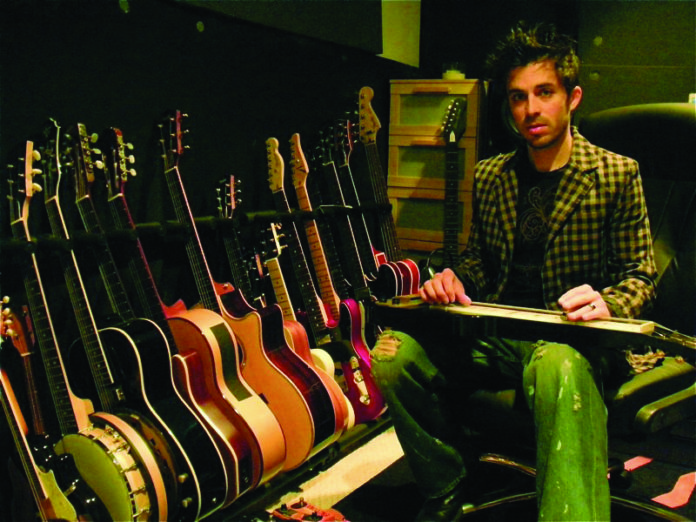 With no Texas A&M football game on Saturday, residents of Bryan College Station are probably looking for other ways to enjoy the weekend, and there's a wide array of entertainment options to choose from! The Grand Stafford offers local residents some of the best musical acts touring through Texas, and November 7, 8 and 9 will offer three musical concerts you won't want to miss!

On Thursday, November 7, at come on down to hear Christian Sparks and the Beatnik Bandits w/ JC Juice. Hailing from Austin, this band is an up and coming folk rock Americana band that's stealing major awards, including that of finalist in the John Lennon Songwriting Competition. They've also won the "Best Emerging Austin Artist" award from The Deli Magazine. Joining them will be another up and comer, JC Juice, whose specialty is hip hop. JC Juice is a mechanical engineering student at TAMU who is quickly becoming known for his meaningful and soulful lyrics. Tickets are $5. Doors open at 7:30, show starts at 8:00.

On Friday, November 8, at 8 p.m., the Grand Stafford Theater will bring Andrew Synowiec and trioKAIT to BCS. Both of these acts provide their own unique musical stylings that are great for all ages. Andrew Synowiec's name might not ring any bells, but you've heard his guitar on some of your favorite songs. Through his work with musicians like Michael Buble and Barbra Streisand and on soundtracks for movies like "The Simpsons" and "Frozen," this Grammy award winning guitarist is one of the most praised guitarists around. After releasing his first studio album, "Second Story," in May, this musician is now embarking on his first national tour. Touring with Synowiec is L.A. supergroup trioKAIT. Made up of musicians Kait Dunton on piano and keyboards, Cooper Appelt on electric bass and Jake Reed on drums, their unique blend of instruments has created a groovy modern take on the piano trio that has made them one of the most popular current jazz groups. Tickets start at $10. Come early at 7 to snag a great spot. Music starts at 8.

On Saturday, November 9, at 8 p.m., the Grand Stafford will host Texas singer-songwriter Libby Koch, along with two local artists, Joey McGee and Rachel Bloem. This display of great Texas singer-songwriters is the perfect way to relax on Saturday night.

Working with Grammy-winning producer Bil VornDick, Koch embodies the work of country music icons like Dolly Parton and Loretta Lynn, delivering powerful country ballads with great storytelling ability. Koch's music emphasizes the ups and downs of life, all told with Texas charm and a heaping portion of heart. Joining her on stage will be roots musician Joey McGee and Bryan native Rachel Bloem. A native of New Orleans, McGee frequently enthralls audiences with his soulful baritone and honest lyrics, and folk jazz singer Bloem is sure to delight with her rich vocals and elements of indy-pop. Tickets are $8 in advance, $10 at the door. The doors open at 7:30 p.m., and the music starts at 8.

With all these musicians at Grand Stafford this weekend, it's the perfect place to unwind and kick back!
For more information and to purchase tickets, please visit: https://bit.ly/34c8zx5