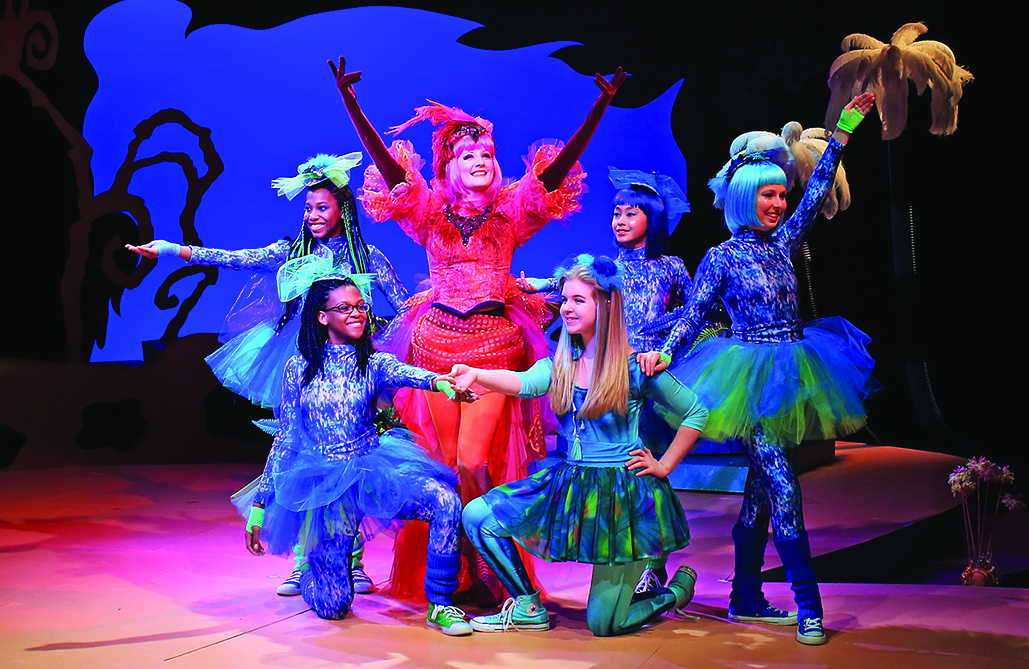 Dr. Seuss fans, rejoice! Readers of his beloved children's books can see a theatrical production based on Horton Hatches the Egg and Horton Hears a Who! and other Dr. Seuss classics on weekends between November 30 to December 16.
Presented by The Theatre Company of Bryan, the name "Seussical" is a combination of the word "musical" and "Seuss." The production molds together a number of Dr. Seuss books and has the characters interact with each other, making a fun-filled musical that explores the wonder of imagination.The plot follows a nameless boy as he listens to the Cat in the Hat (Dustin Bartee) tell the Horton Hears a Who! story. Along the way, the boy (Henry Bradford) becomes the character Jojo, the son of the mayor of Whoville. Jojo has been having trouble at school because of thinking too many "Thinks," and after he floods the bathroom floor, he is consequently sent to boarding school. Here he meets Horton (Asher Hinton), and the two form a friendship. Other Seuss favorites help move "Seussical" forward, such as The Grinch (John McMullen), Gertrude McFuzz (Grace Demers), and Mayzie LaBird (Savannah Barrera) in this delightful, fantasy-filled adventure.
Filled with over 30 songs that weave the musical together, The Theatre Company's production is a fun performance for patrons of all ages. Children are of course welcome, but adults who read Dr. Seuss' stories in their younger years are encouraged to attend.
Tickets can be purchased in person or online at The Theatre Company's website.