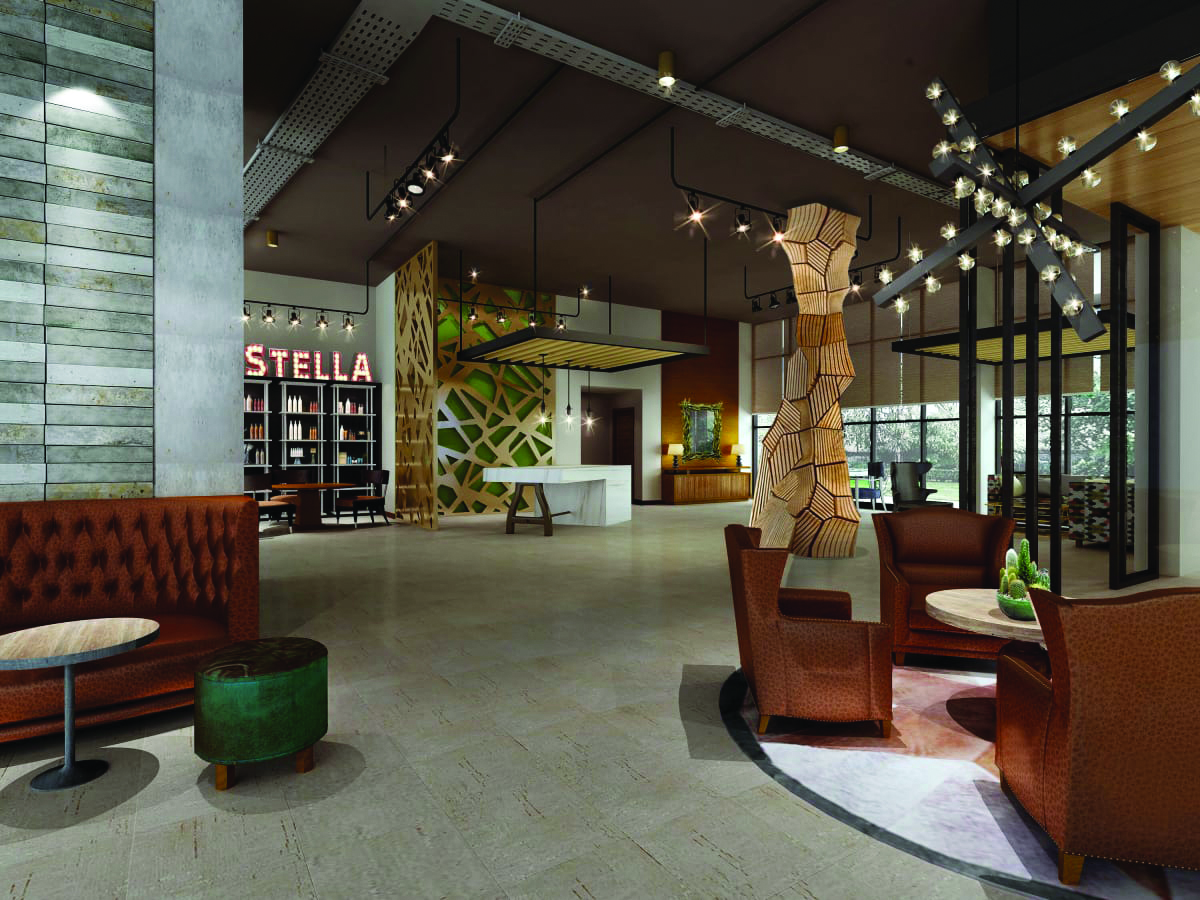 Every year on the fourth Thursday of November, kids jump in excitement to see Snoopy in the annual Macy's Thanksgiving Day Parade and sports fanatics cheer on the Dallas Cowboys in their annual home field Thanksgiving game. Across the country, we gather to share great food while counting our blessings for the good fortunes we have. This Thanksgiving, Bryan's luxury 4-star hotel, The Stella, is hosting a Thanksgiving brunch for families and friends who are looking to celebrate the holiday without any laborious kitchen duties or distant travel plans.
On Thursday, November 22 from 11:30 a.m. to 3 p.m., diners are invited to The Stella's Celeste Ballroom to enjoy a traditional Thanksgiving meal made by the Campfire culinary team. The buffet meal includes a variety of food options, including roasted black heritage turkey with a cranberry orange chutney and chorizo cornbread stuffing with green chile and gouda. For those who prefer seafood, the Campfire restaurant has also provided a "raw bar" that includes smoked mussels, poached gulf shrimp and trout. Traditional Thanksgiving desserts are also included in the meal: lemon curd, Bourbon pecan pie and more.
Taylor Morriss, Marketing and Sales Coordinator at The Stella Hotel, describes the event as a "community celebration with family and friends. We provide [diners] with a space and a meal where they don't have to worry about the clean-up [of typical Thanksgiving gatherings]." Morriss says "holidays are a big focus for hotel. We make sure guests have a home away from home feeling." Because Thanksgiving is food focused, organizing this brunch gives The Stella an "outlet to give back to community in simple way," she says. Morriss remarks that The Stella takes pride in the locality of vendors at the hotel, including the Campfire's Texas cuisine.
When asked how The Stella would consider the brunch a success, Morriss replied, "providing people a place to be, whether there is one family or a 100 families present…every guest's satisfaction is a victory for us. When guests say, 'wow that was a great experience,' we did our job."
The cost of the brunch buffet is $55 for adults, $45 for seniors 65 and older, $25 for children 10 and younger and includes a selection of non-alcoholic beverage options in the price.
The full Thanksgiving menu can be viewed here.