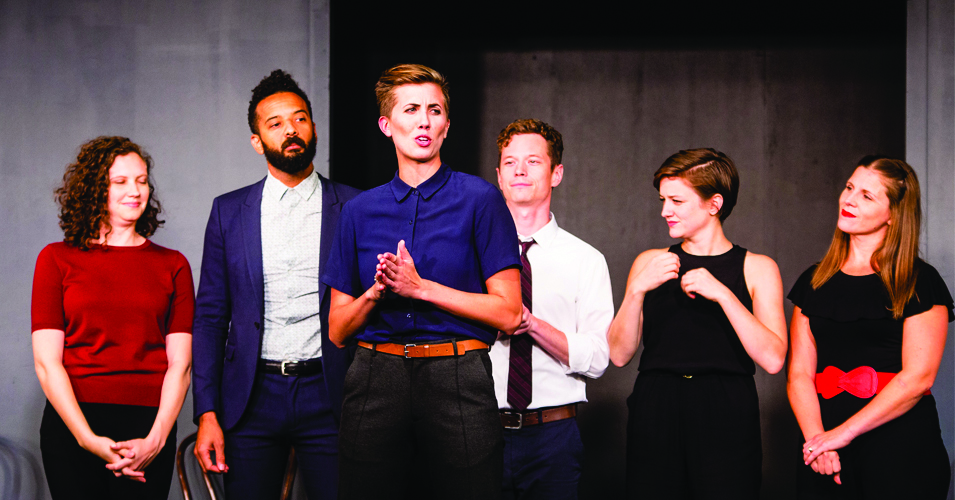 Entertainment continues to come to the Blinn College Brenham campus, this time with the hilarious comedy company The Second City on Feb. 24.
The laughing fest will begin at 4 p.m. at the Dr. W. W. O'Donnell Center Arts Center as The Second City performs their show "It's Not You, It's Me." The show takes a humorous tour through heartbreak, missed connections and human relationships, making sure you'll be identifying with the characters and laughing at love.
The Second City opened in December 1959 in Chicago and started a comedy revolution. With comedy legends such as Bernie Sahlins, Howard Alk and Paul Sills co-founding the group, the small cabaret theater soon became the leading force behind comedy and the direction the genre would take.
The company has seen many famous names join the cast and has traveled all across the globe. Joan Rivers, John Belushi, Martin Short and Dan Aykroyd have all participated in Second City performances. While Chicago may be home for the comedy company, they have expanded to the likes of London, Toronto and Santa Monica.
Second City has had a major cultural influence as well. Shows such as "Saturday Night Live" exist because of the company's popularity, with many of the "SNL's" performers having a history with Second City.
It is a major coup to have the comedy company making an appearance in the Brazos Valley, so be sure to get your tickets as soon as possible! Originally slated to perform "Made In America (Some Assembly Required)," the date, ticket prices and time have not changed. General admission costs $35, but Blinn students can get in for $10 at the Box Office on the day of the performance, depending on ticket availability.