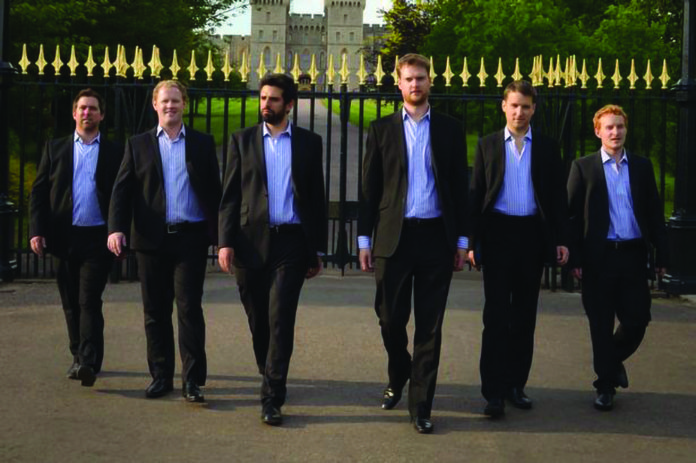 With the popularity of the "Pitch Perfect" movies and acapella groups such as Penatonix and The Filharmonic, acapella style vocal groups have drawn in large groups of fans over the past decade. These vocal groups provide a great alternative to other musical venues, as they allow for performances to include a wide variety of musical genres and require way less setup than a traditional band. This month, residents of Bryan College Station will be able to witness a unique vocal experience hailing from across the pond.

On Tuesday, October 22, the non-profit organization Friends of Chamber Music kick off their 2019-2020 season by hosting a free performance of choral/vocal group The Queen's Six at the Texas A&M United Methodist Church at 7:00 p.m.

Based out of Windsor Castle, The Queen's Six is a six person choral group with angelic vocal range and great harmonization, providing a unique musical style and arrangement able to delight any audience, regardless of faith.

Founded in 2008, these Lay Clerks of St. George's Cathedral started as a part of the cathedral's Chapel Choir, performing eight services a week and at private functions, including the royal wedding of Prince Harry and Meghan Markle. Now traveling on their own, these six performers have delighted audiences all over the world with unique concerts that blend traditional gospel tunes and popular music.

Those who grew up in church will thrill at their amazing version of gospel classics, such as "Amazing Grace" and "Crown of Roses." And for those who aren't fans of gospel music, The Queen's Six also performs spectacular choral versions of popular hits, including "September" by Earth Wind and Fire, "Smells like Teen Spirit" by Nirvana, and "California Dreamin" by The Mamas and The Papas.
For more information, please visit: https://bit.ly/2Ovmda4