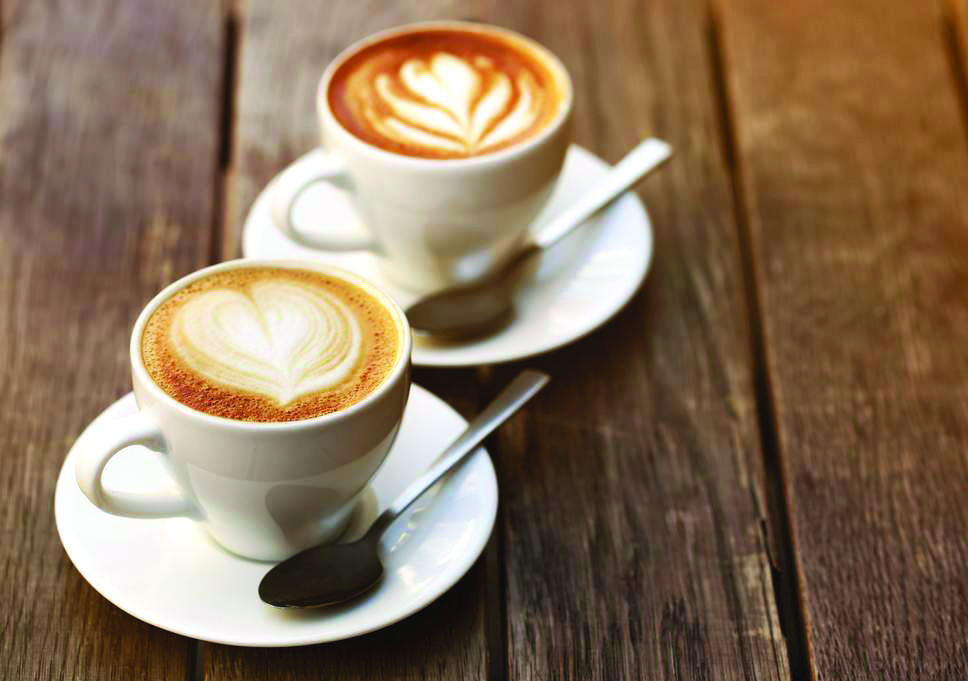 Ah the classic cup of joe. Waking up on a brisk fall morning to a hot cup of perfectly brewed coffee, java, brew, liquid energy, jitter juice, rocket fuel—whatever you want to call it—is all we want. Is that too much to ask? Not anymore! We asked the experts around BCS for the best tips on making coffee at home and for their recommendations on the best fall sips and snacks when going out.
If you find yourself at Sweet Eugene's perusing the eclectic art covering the walls, try their popular Iced Snickers coffee to satisfy that sweet tooth and jump that two o'clock wall. According to Sweet Eugene's barista Meredith Moreland, the seasonal hot cider is a must have paired with one of their crepes made inhouse. A tip for crafting the ideal cup at home is making sure to have quality beans and filtering the Brazos Valley water from your tap thoroughly.
Check out Sweet Eugene's menu and hours at  https://www.restaurantji.com/tx/college-station/sweet-eugenes-/
Another quaint coffee shop found a little farther south is 1541, owned by Sam and Anel Olmedo. Originally from Morelia, Mexico, the Olmedos brought their own spice and flavor to College Station by opening 1541. They use beans imported from Honduras but roast them locally. Anel says, "Locally roasting your coffee beans is best if you want all the original aroma, flavor and body, and make sure the beans you buy are fresh." The Olmedos say 1541 is most well known for their classic latte. Be sure to ask about their latte art—you'll sure be in for a treat!
Go to https://1541coffee.com to find out all the delicious treats they offer.
We all know the Pumpkin Spice Latte at Starbucks is back and topping the coffee charts, but have you tasted a local PSL? Don't hesitate! Get on over to Babe's Doughnut & Coffee Shop where Bryan meets College Station on Texas, and try their PSL coupled with their pumpkin cake doughnut. If you're not about the PLS craze, their apple cider is a close second.
Babe's offers so much more than just doughnuts and coffee! Visit their Facebook page for their full breakfast and drink offerings at https://www.facebook.com/pg/BabesdoughnutBCS/about/?ref=page_internal
Whether you want to stay in your PJ's and make a bomb cup of coffee or go out and try something new, either way, you may find a new fall favorite!