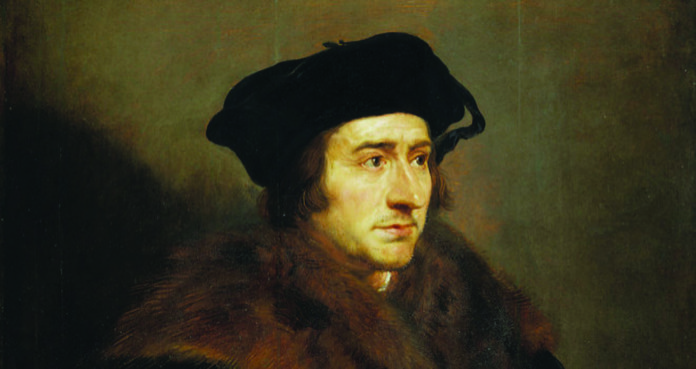 Reimagine history through theatre! Artistic director and composer Garrett Fisher presents an insight into history with "The Passion of St. Thomas More," a music-theater performance presented by the Academy for the Visual and Performing Arts at Texas A&M University on Feb. 6.

Garrett Fisher is an acclaimed artist who produces not only operas and music-theatre, but multimedia and film as well. This performance is an interpretation of St. Thomas More's rejection of King Henry VIII, highlighting and navigating More's upholding of Papal Supremacy and refusing the validity of the king's second marriage. With somber instrumentals, haunting vocals, and elaborate use of headwear and masks, this is a way to experience theatre in a new, unique way. A delight not only for the eyes but also the ears, this enchanting meditation of history has been performed across the world.

Focusing on the daunting decision More makes and the consequences of his choice, the Fisher Ensemble brings to life a piece of history, embedding it into today's culture and the Bryan/College Station community.

"The Passion of Saint Thomas More" is on Feb. 6 at 7 p.m. in St. Thomas' Episcopal Church on George Bush Drive. 

For tickets, or to find out more, visit bit.ly/TMorePassion or email avpa@tamu.edu.