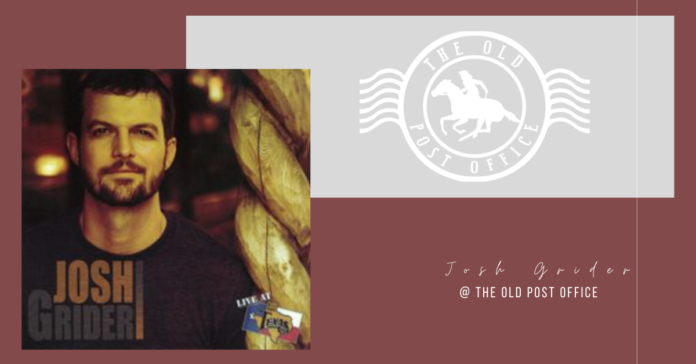 Whether you're a novice fan of country music or a veteran of the art, Josh Grider may have something for you, and the chance to figure that out is coming on September 18 at The Old Post Office.
For those who aren't aware, The Old Post Office is a fairly popular music venue in Caldwell, Texas, that provides "an intimate experience for you to be close-up and personal with an artist that puts everything they have into the music they write." The Old Post Office also promises quite a sizable venue at 8,500 square feet for those who would like to enjoy any of the performances while also maintaining social distancing. The venue has brought in country artists such as Scotty Alexander at the beginning of September and plans to deliver a similar treat to its patrons in the form of Josh Grider's performance on September 18.
Although Grider was born in New Mexico, it is apparent from his musical style and experience that he has adopted the traditions and pride of the Lone Star State. Some may recognize Grider from the television reality series, "Troubadour, TX," which follows up-and-coming singer-songwriters in Texas and covers the behind the scenes aspects of their musical journey. Grider's appearance on the series was followed by the release of his concert album, "Live at Billy Bob's Texas," in 2012.
During the evening's concert, you're sure to hear Grider's recently released single, "Country's Coming Back," a country funk number that'll get your boots out on the dance floor. If dedicated country artists intrigue you, then don't miss out on Josh Grider's performance at the Old Post Office at 8:30 pm on September 18!
Josh Grider | Biography & History