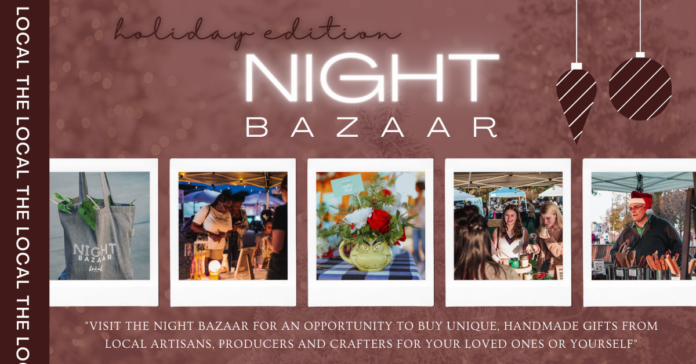 The holiday season is a time of giving, but finding the right gift for others isn't always easy. Luckly, The Local's Night Bazaar will host their evening edition just in time on Friday, December 17 from 6-10 p.m. Visit the Night Bazaar for an opportunity to buy unique, handmade gifts from local artisans, producers and crafters for your loved ones or yourself!
It's always a treat seeing what unique items merchants are selling, as they come from different backgrounds and all possess admirable skills. The passion that goes into the items being sold is evident when browsing the market, so you're guaranteed to please everyone on your list and gain a few oohs and aahs while you're at it. From art, to food, to clothing, there's no shortage of items to choose from. In addition to the market, there'll be holiday entertainment provided, as well as giveaways and specials.
Finish that holiday shopping while basking in the holiday cheer at the Night Bazaar. If you're interested in becoming a vendor at The Local, you can apply here.