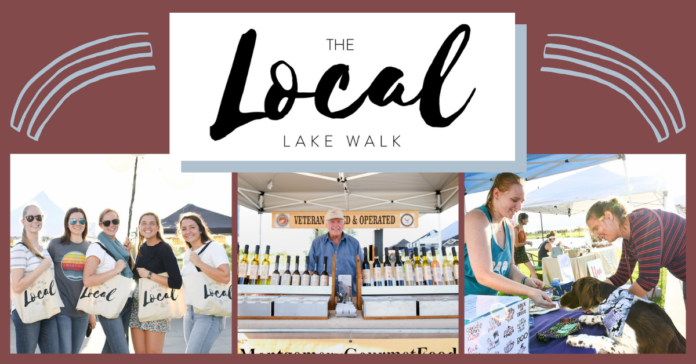 As we enter into spring, one exciting way to get outside and enjoy the warmer weather is by heading to The Local! Featuring an array of local products from farmers, producers, and small business owners, you are sure to find something local that you'll like!
Held at the Lake Walk at The Stella Hotel, The Local is a weekly artisans market that takes place each Tuesday from 4-7 p.m. until June 1st. As you walk from booth to booth, stop and take a look at what the different vendors have to offer, such as savory, fresh-baked croissants from The Croissant Bar, or a sweet treat from Le Macaron!
Along with food, The Local also showcases unique, handmade pieces from vendors like Cast Iron Soaps and Just Stitchin Fun. Stop by Rainy Day Candle Co and find your favorite smell to light the next time you have guests over, or when you want the room to smell good. If you're in need of some new jewelry, or just want to add some pieces to your collection, stop by Wild and Honey Co for some handmade clay earrings, keychains and more!
While some vendors will be at all 12 dates, others will only be there for a few, as the line up changes each week. To see when your favorite vendors will be at The Local, click on the "Vendors" tab on their website, or follow along on Facebook, Instagram, or via email.
Each week, the event is free and open to the public to attend, so if you ever find yourself looking for something to do on a Tuesday afternoon, stop by The Local, and see all they have to offer!