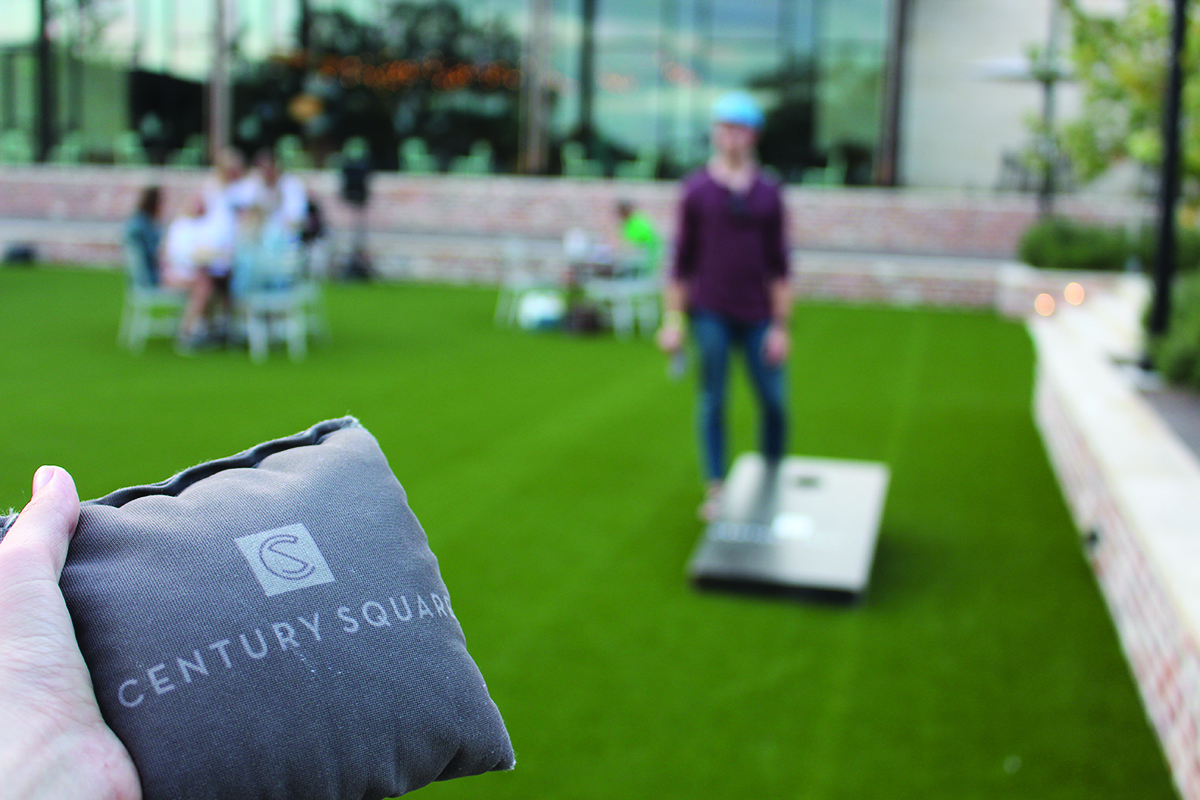 If you're looking for a place to gather friends and family to sit back and relax, test your trivia knowledge or spark some movement, Century Square has got you covered. Here are some new, lively and free festivities at the Green in Century Square that you won't want to miss out on.
Lots and lots and lots of live music. If you're looking for a weekly place to enjoy some good music, then Grooves on the Green is perfect. Every Friday and Saturday night through December from 6 to 9 p.m., a range of different artists will be performing everything from jazz to folk to classic rock.
Maroon Tunes will be featured in place of Grooves on the Green on the Friday prior to home games. It's a great place to bring out-of-towners to get a taste of Aggieland before taking them to Midnight Yell. Maroon Tunes is slightly different than Grooves on the Green in that it will feature primarily country artists.
If that's not music to your ears, there's still more! On the first Sunday of every month from 5:30 to 8:30 p.m., Sunday Night Live will take place with inspirational artists throughout the night presented by Songwriting Studio. Sunday night live artists will focus on the Christian genre.
What about the little tots? Bring them to Discovery on the Green every third Thursday of the month from 10 to 11 a.m. to enjoy games and learning while singing songs and running about the enclosed green.
Are you caught up on your trivia? Come find out at Trivia on the Green, every Thursday from 7 to 9 p.m. It's a great place to bring your family or a group of friends to compete and win prizes from the local shops. The categories range from sports to fashion and cartoons to history.
Last but not least, on the last Saturday of every month, Lululemon will be hosting Yoga on the Green from 8:30 to 9:30 a.m. Bring some water, comfy clothes and a mat to enjoy some calming morning stretches.
All of these events are free and weather dependent. To get specific dates, check out the Century Square Events website.