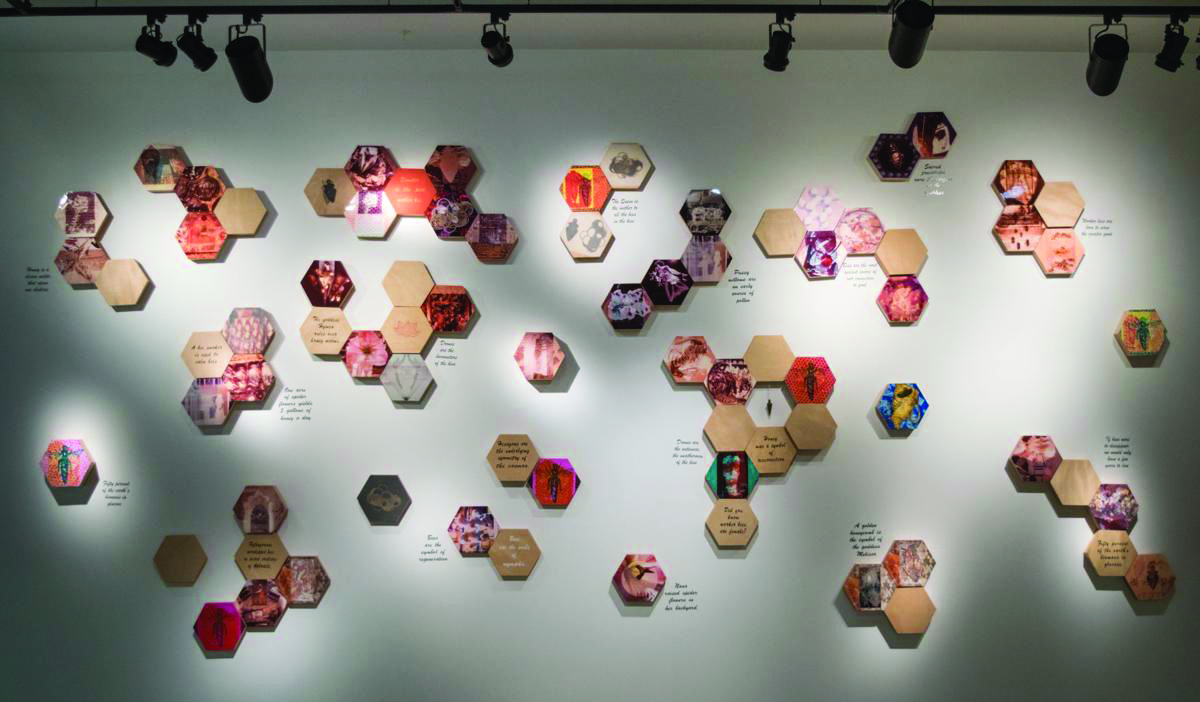 Eco-Feminism is a word used to describe a feminist approach to understanding ecology and examines the connections between women and nature. Nancy Macko, artist and self-proclaimed eco-feminist, draws upon the customs of the honeybee to explore relationships between art, technology, science, and the nature of women's liberation in her work. Until October 27, The Fragile Bee: Works by Nancy Macko will be presented by the MSC Visual Arts Committee of Texas A&M University free of charge at the MSC Reynolds Gallery on the TAMU campus.
Originally from Long Island, New York, Nancy Macko has had over twenty solo exhibitions and participated in over 140 group exhibitions. In The Fragile Bee exhibit, Macko explores the power of eco-feminism. The theme of the honeybee is one that encompasses gender equality, not one in which the female gender dominates, but one in which we see gender fluidity amongst males and females. Through the honeybee, it is obvious that the female has an important role in the hive culture from the queen to the ferocious worker bees gathering nectar, guarding the hive and honey, and caring for the queen and larvae.
Macko expresses the oppression and subjugation women endure on a daily basis through The Fragile Bee. She visually implies to viewers that the way society views women and the female body is socially constructed.  Macko's work also reveals that even though there are shared constraints females face within our culture, these issues move beyond what society has told us about our bodies. Through this exhibit, the artist shows viewers that the female, in all forms, is capable of encompassing "masculine" roles, for example, being the sole worker in the honeybee environmental culture. With her work in The Fragile Bee, Macko informs viewers that female empowerment is deeper than we know.