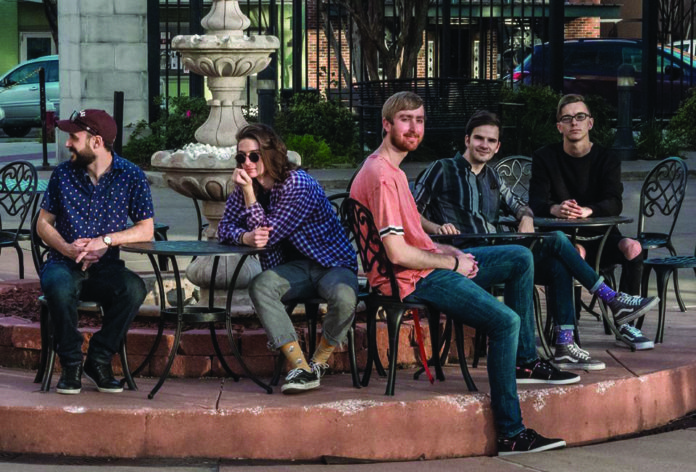 It's almost the end of the year, and to wrap up their free First Friday concerts, the Grand Stafford Theater will be bringing you two local bands, The Fox in the Ground and Pardon Our Mess on December 6.

An indie band with a penchant for pop moods, wit, and music with more of an upbeat tempo while dealing with tough topics in an honest, forthright manner, The Fox in the Ground will celebrate being together for two years this New Year's Eve. The band cites their greatest influences coming from the 2000's alternative rock era.

Pardon Our Mess's music rolls together elements of SKA, R&B, rock and roll, and a little alternative indie-punk. Affectionately known as "the Mess," this group is anything but, bringing together a full roster of musicians to make their unique sound: Landon Tice on guitar and vocals, Ian Frank on drums, Trey Effeny on piano, Ty Rast on bass and Ryan Rohde on trumpet.

As always, the First Friday concert is free, but you can also purchase VIP options for a more exciting experience. $7 gives you a premium pass to the third floor with top shelf drink options, and $70 gains you premium passes along with a reserved table for four on the floor for a stellar view of the concert. Doors open at 7:30 p.m. and the music starts at 8:00 p.m. 

For more info, go to http://bit.ly/2Y3ep1Y.