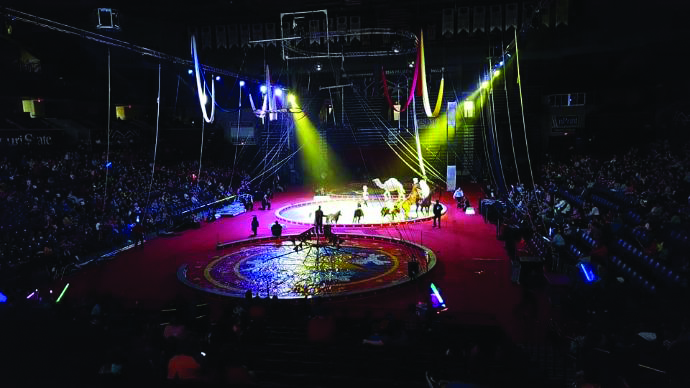 Tigers, camels, and elephants, oh my! Carden International Circus is coming to the Brazos Valley, and welcomes adults and children alike March 11-12 at the Brazos County Expo! This once-in-a-lifetime experience will feature a stunning performance from talented trainers and their animals, along with amazing aerial stunts! Performances occur both days at 4 and 7 p.m. Buy your tickets online and come join the circus!

For over 50 years, Carden International Circus has been bringing remarkable performances to people all across the country. With a team of gifted acrobats and spectacular exotic animals, the Carden family has forged magical memories generation to generation!

Everyone has something special in store for them at the Carden International Circus. From face painting to fun inflatables, the pre-show activities are themed to include all ages. Don't miss out on a chance to take a ride on Betty the elephant, horses and camels as well!

The Carden family prides themselves on all of their incredible animals. Their trainers and caregivers work around the clock to nurture and train the number one stars of the show. Carden International Circus views their animals as family, and meets their every need by providing a healthy, stimulating environment and companionship that goes above and beyond!

Grab some roasted peanuts and find your seat, because this year's circus performance is all new! Featuring breathtaking stunts from the daring team of acrobats and exceptional tricks from the magnificent animals, the circus will be sure to make you "ooo" and "ahh."

Tickets for each of the shows are now on sale and are currently discounted, but hurry, because there are limited discounted tickets available. At the discounted price, General Admission tickets for one adult are just $9. One adult plus one child's General Admission ticket is $20. Looking to include the whole family without splurging? There's also a Family Pack, which includes two adults and up to three children.

For more information and to purchase tickets, please visit: https://bit.ly/2tFkIuv