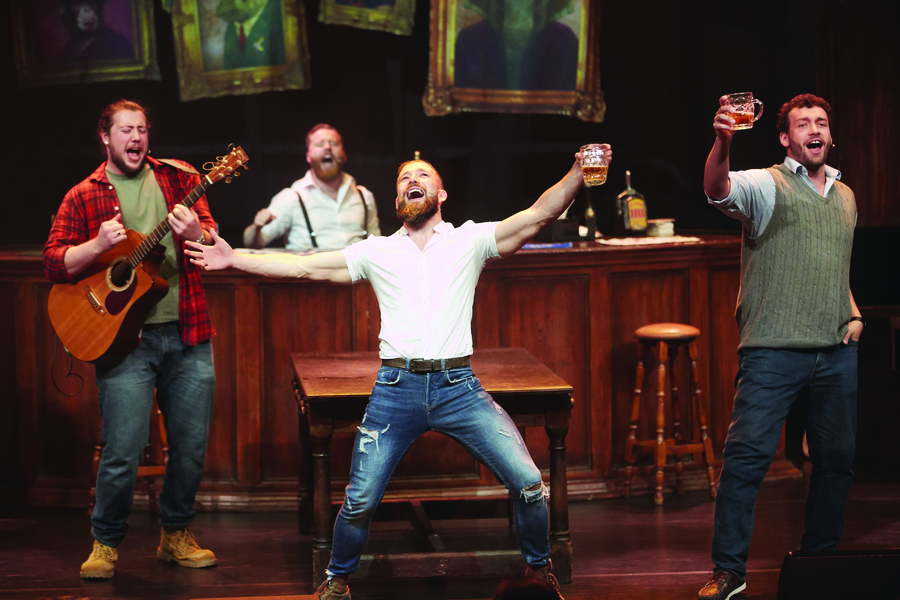 Are you still rewatching Glee and Pitch Perfect? Hope is in sight for you, then because there's an international choral sensation with bearded men dancing around a pub, and it's coming to Rudder Auditorium on Oct. 2 and 3. The Choir of Man is a hit show that debuted at the Fringe Festival in Edinburgh. With choral versions of pop music favorites, The Choir of Man entertains with choreographed dance moves, foot-stomping and more.
"Not only are we part of their first tour – we are opening their first U.S. tour right in Aggieland," says Anne Black, OPAS Executive Director. "OPAS has a storied history of being on the first legs of tours for shows that ended up being cultural phenomena – Midtown Men, Blue Man Group, Tap Dogs and Stomp." The Choir of Man has already been successful in Europe, featuring songs from classic rock, folk and Broadway. They even serenade audience members. Critics agree that the show is a lot of fun.
The Choir of Man performance marks the beginning of the 46th MSC OPAS season, centered around the theme of  "Raise Your Voice." Upcoming performances include the Grammy Award-winning Soweto Gospel Choir in October, "The Sound of Music" in November and a Christmas concert by Celtic Woman. Check out the shows scheduled for this year, and you'll want to sing along.
Tickets can be purchased by calling the MSC OPAS box office at (979) 845-1234 or visiting their website at mscopas.org. Ticket prices range from $26 to $78 with discounts for students. The show starts at 7:30 p.m. and runs for 90 minutes.