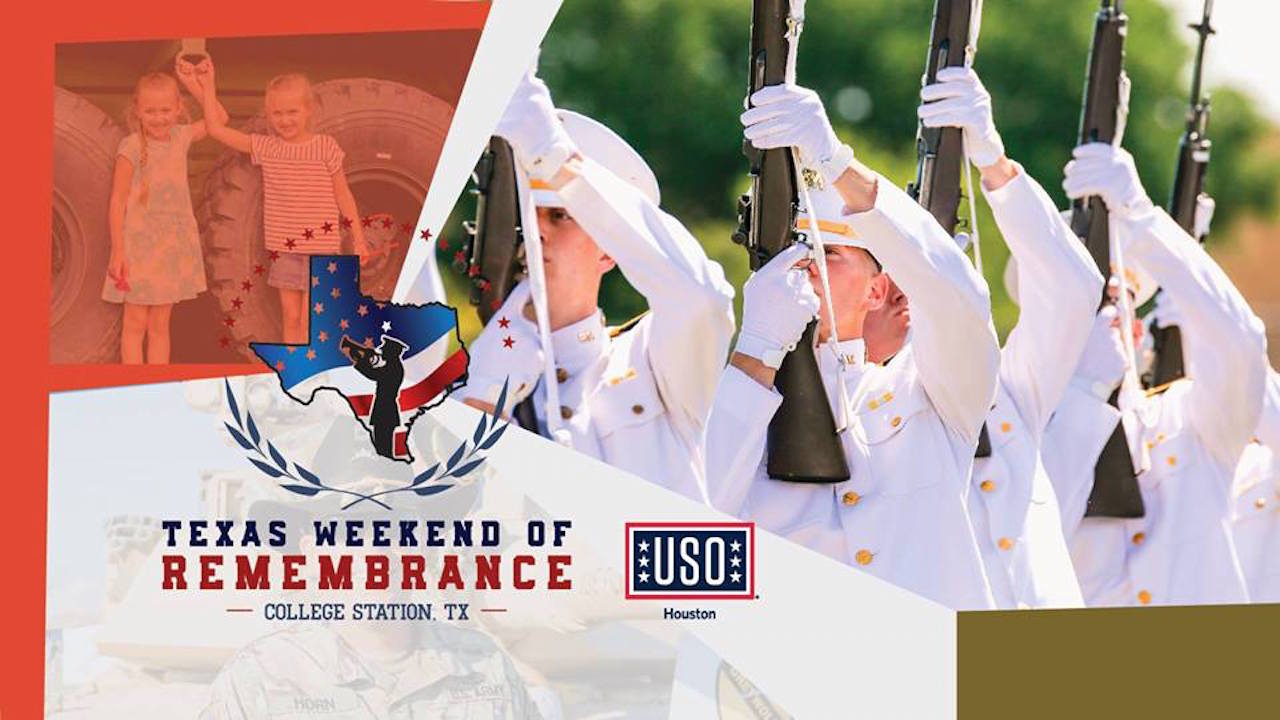 If you're looking for a fun but respectful way to celebrate Memorial Day this year, head down to Veterans Park on Harvey Road for the annual Texas Weekend of Remembrance, beginning on Friday, May 24 through 26. Over the past few years, the City of College Station has been hosting this event, and visitors from all over Texas show up to join the festivities!
To honor military members, vets, and their families, Texas Weekend of Remembrance is packed with a full schedule of events, including music, food, a rifle salute and even photo ops with military vehicles. The softball tournament starts on Friday at noon and continues through Sunday, and the youth 7 on 7 state championship starts Saturday through Sunday. Then there's the one mile fun run for the kids just prior to the 5K for the adults. But definitely not to be missed in the weekend's schedule is the Remembrance Ceremony starting at 6:30 on Saturday evening. The ceremony will feature remarks from Brigadier General Joe E. Ramirez (retired) and a keynote address from Gold Star family Marykay and Bill Edwards, and conclude with a Black Hawk flyover. After the ceremony, you'll be able to check out the many food vendors including Chill Out Concessions, Napa Flats, Taco Crave, and 1775 Texas BBQ Pit. Alcohol from Gogh Gogh Coffee Co. will also be available for purchase. Part of the sales from food and drink purchases will be donated to Texas A&M Veterans Resource Center for scholarships. Starting at 8:30 p.m., enjoy music by Scooter Brown Band and at 10:00 p.m. by Shane Smith and The Saints. On Sunday at 10, join U.S. Coast Guard Chaplain Benjamin T. Mayhugh for breakfast,  provided by the USO and the Tejano Veterans Association, which includes breakfast tacos with fresh salsa and fruit trays.
Admission to the weekend is free. Please do not bring food, drinks, or pets, but plastic water bottles and lawn chairs are encouraged.
Texas Weekend of Remembrance is the perfect way to show appreciation to fallen Americans and begin an exciting summer full of events!
For more info, check out the City of College Station Event page at: http://cstx.gov/index.aspx?page=4048.