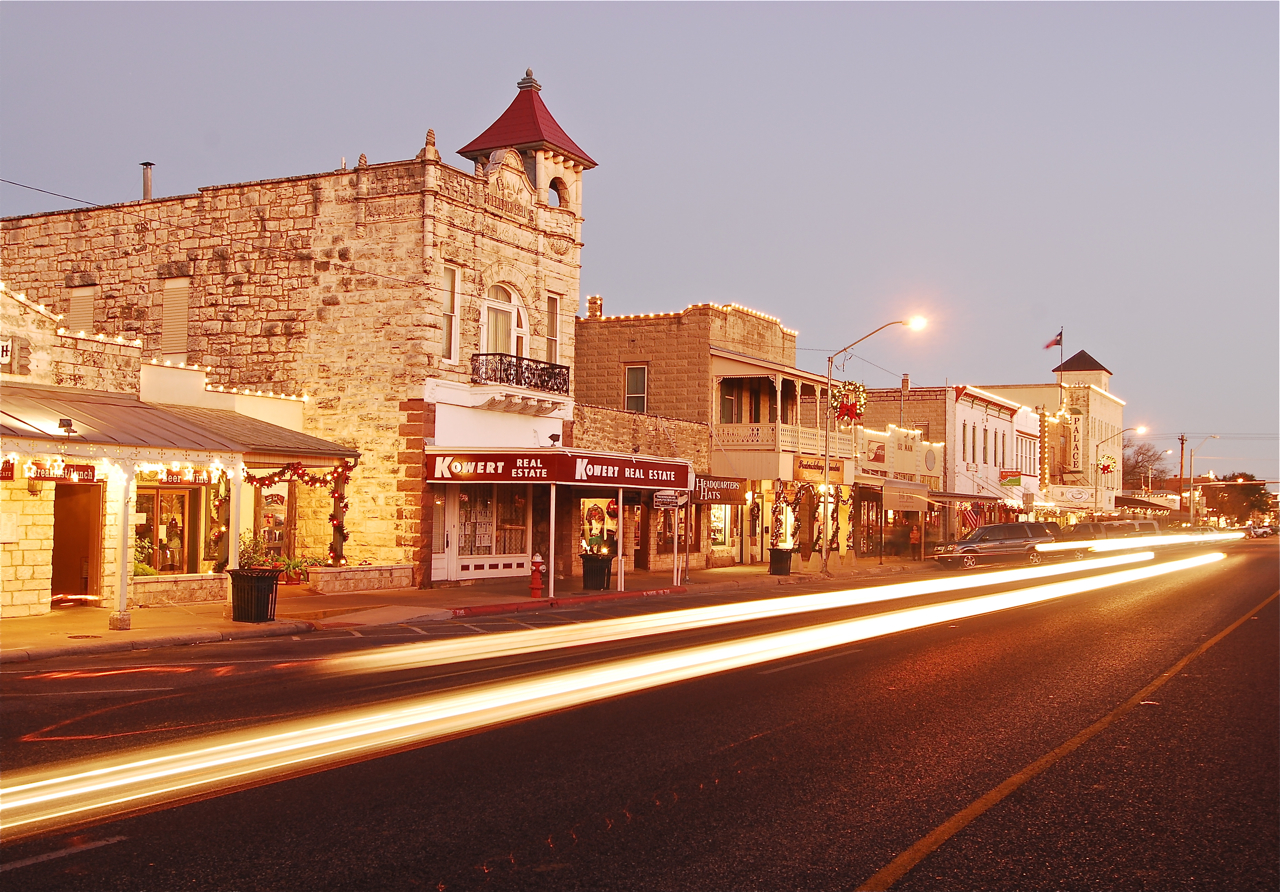 Whether you're headed south with your roomie for a weekend or up north with your significant other – road trips are the thing to do in college. The best trips are the unexpected ones that land you in the cutest, most historic gems. Texas has so many of them within her borders, but Fredericksburg easily rises to the top and might even take the cake!
Fredericksburg is a small town that was founded in the mid- 1800's and is now part of Texas' own wine country. San Antonio is the big city to the small town and is a little over an hour away, but unless it's on your road trip list you won't feel the need to venture out far from Fredericksburg itself.
Main Street is home to the shopping – and it is truly a plethora of antiques, candy, food, beer, and wine. No matter your taste, Fredericksburg has something for you; from quite a surprising array of restaurants, to multiple wine tastings, a few beer tastings, and even some candy stores- there is something for everyone.
Advice to those who plan to stroll Main soon, be sure to eat a good lunch at a restaurant in town, park at one end and make your way back, and wear something comfy but cute because the photo ops are endless!