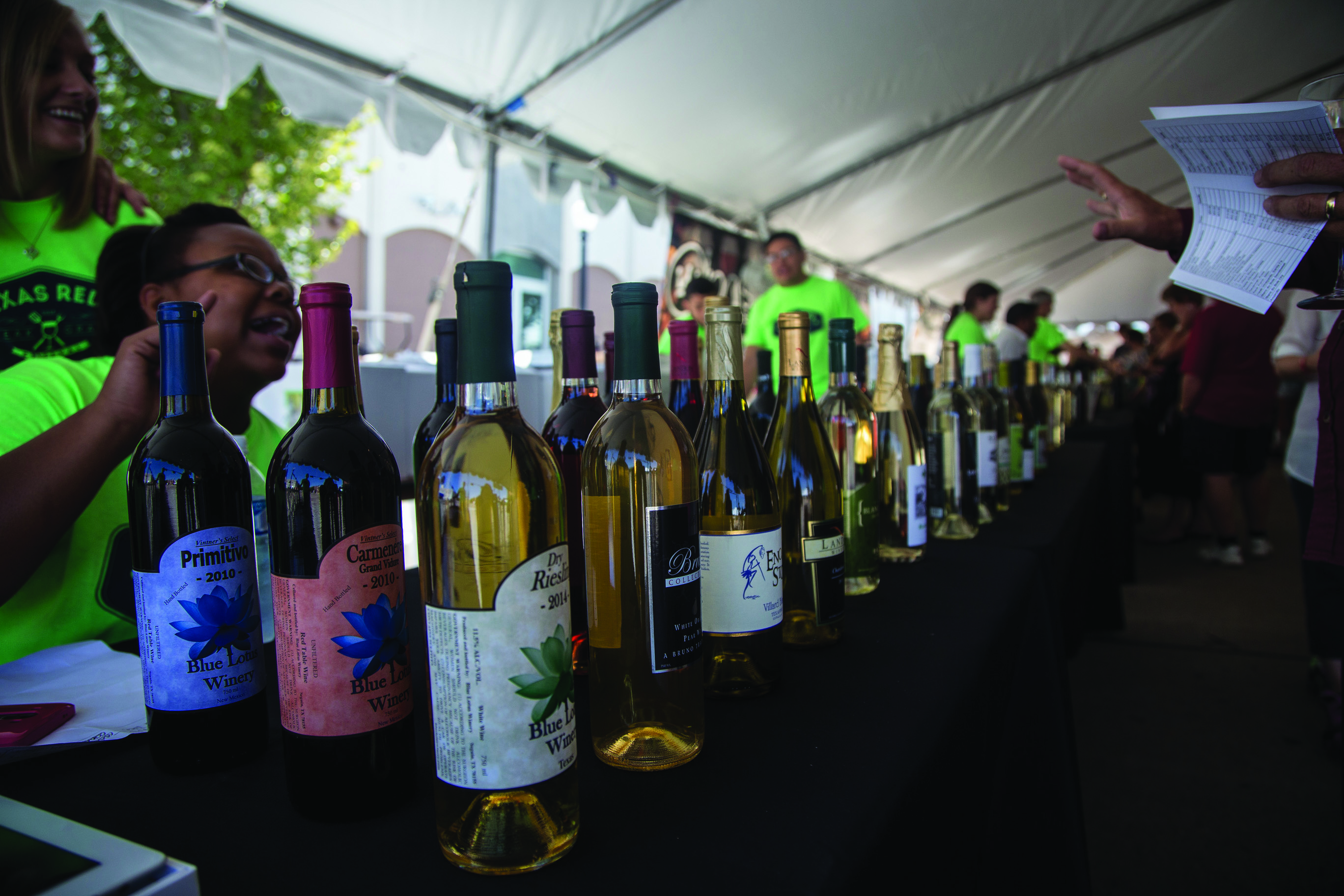 Uncork and unwind this weekend at the Texas Reds Festival in Downtown Bryan for three days of wine, steak and a lively atmosphere. More than two dozen wineries will showcase their drinks from September 23-25 during the 10th anniversary of this tasty event.
The Downtown Bryan Association, managers the festival, handpicks wineries and wine tastings, assuring you will find something deliciously grapy at every booth. Vendors include Messina Hof, Bernhardt, Texas Hills, and many more. Though the festival is free to simply walk around in, tasting booths will be open only to tasting package-holders and during certain times throughout the day.
The festival also offers a wide variety of steaks to accompany the drinks, including food vendors with something for all tastes. Groups from all over Texas will be participating in cook-offs and grill for the champion title. The weekend will begin on Thursday when Messina Hof hosts dinner at the winery and resort, presenting local wines and steaks.
With a VIP package, attendees will watch as six Texas wineries present their creations at the Astin Mansion on Friday in Downtown Bryan followed by a steak dinner catered by J. Cody's on Saturday. A Sunday brunch will wrap up the weekend with mimosas and breakfast steaks and omelets. Vendors will be offering steak or wine-based dishes throughout the weekend and different packages cater to different tastings.
Visitors are also encouraged to stop by Downtown Bryan restaurants and enjoy other local cuisines and drinks, including sizzling fajitas and refreshing milkshakes. The historic area presents a vintage atmosphere for the perfect intimate gathering or romantic meal.
Wine tasting hours will be from 11am to 8pm on Saturday and 12pm to 5pm on Sunday and attendees need to purchase a tasting package for wine and beer vendors. Festival attendees will also be able to experience craft beer tasting; breweries that attended in 2015 included New Republic, Shiner and Karbach. For hops lovers, there is no better place to sample local brews and they promise to impress.
This festival guarantees to dazzle your taste buds and provide a weekend of lively relaxation, so gather up friends and family and experience new tastes right here in town.