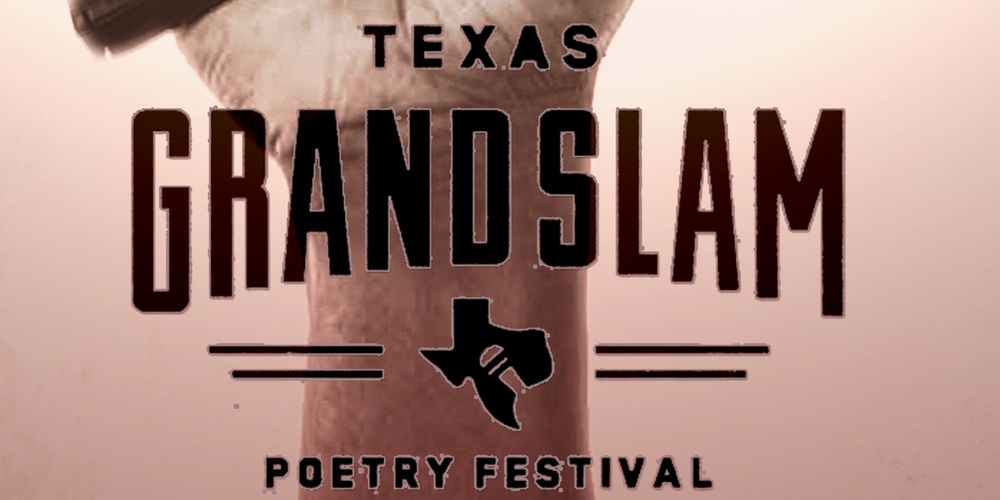 [et_pb_section admin_label="section"][et_pb_row admin_label="row"][et_pb_column type="4_4″][et_pb_text admin_label="Text" background_layout="light" text_orientation="left" use_border_color="off" border_color="#ffffff" border_style="solid"]
When you have the desire to be in a room with some of the most creative minds you might ever encounter, the best solution is attending a slam poetry festival. These poets put their heart and soul into their work, and they get up on a stage and recite their poetry in front of sizable crowds. They are competitive, talented, and passionate.
Beginning September 29, the Brazos Valley will be hosting the 6th Annual Texas Grand Slam Poetry Festival. The festival is a competition made up of 3 days and 42 poets working towards a $1,200 prize and the title of Texas Grand Slam Poetry Champion.
On September 29, Last Chance Slam will be hosted at Blackwater Draw Brewery as a dress rehearsal before the main event. This event will be free admission, but you must get a ticket online before you go. At this event, poets will perform their poems in preparation for the preliminary and semi-final competitions the next day. Blackwater Draw will allow for this event to be laidback and create an atmosphere that will really get you in the mood to be inspired.
Friday will begin the preliminaries and semi-finals of the competition. The Palace Theatre, The Revolution Café & Bar, and The Village will host these portions of the competition, and poets will once again perform poems until finalists are chosen. Once again, tickets to the preliminaries and the semi-finals are free online.
Saturday will be the big day of the festival. The Final Stage competition for the finalists will be held at Texas A&M in Rudder Theatre. Tickets for this event will cost $7 on the Texas Grand Slam website. The Final Stage will be where you will see the best of the best in slam poetry, and the winner of the competition will be chosen.
The talent of these poets is unparalleled, and their poetry will touch the hearts of the audience. Slam Poetry is a culture that reveals humans' capability to create works of art.
The Texas Grand Slam Poetry Festival right here in Aggieland remains the largest statewide slam poetry competition, and as the culture grows in popularity the poetry continues to become more impressive. Not only is this an event you will not want to miss, but it is a culture you will want to be a part of either as a participant or a supporter.
[/et_pb_text][/et_pb_column][/et_pb_row][/et_pb_section]