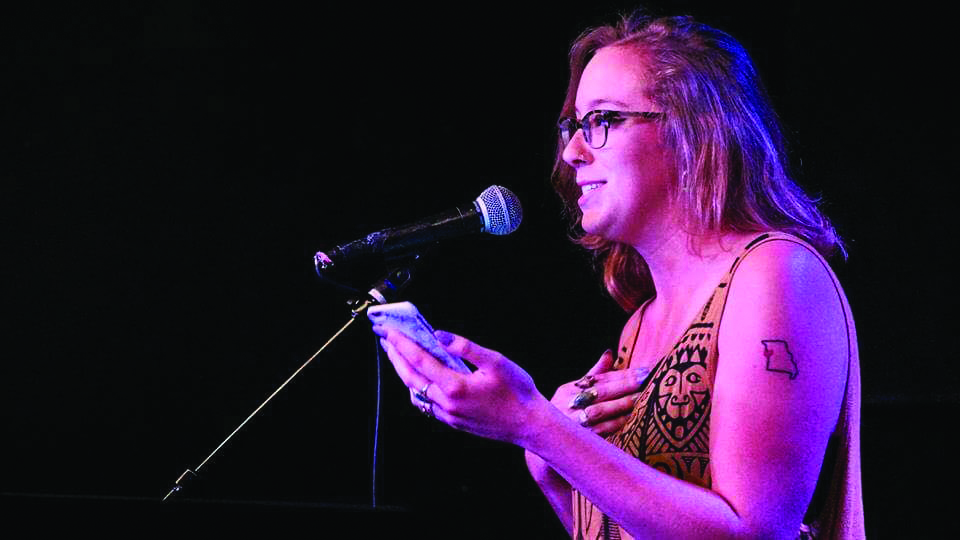 There's something else in the air, besides the scent of apple cinnamon candles and the faint waft of pumpkin spiced lattes. It's the spirit of competition. The time is nigh again for intense bouts of slam poetry performances. Poets will compete at several locations in Bryan/ College Station to be the champion of the Eighth Annual Texas Grand Slam Poetry Festival. The festival's director, Lino Anunciacion, says, "It's become a staple and tradition in the Texas poetry community, as well as a pilgrimage for many poets outside of the state."

The festival will kick off at Lupa's Coffee with the "Last Chance Slam" this Thursday night, October 18, at 7. Then, the preliminary and semi-final rounds will begin Friday evening at 5:30. Forty-two contenders will compete in bouts to the preliminary round at various locations— The Palace, The Village, or Revolution Café and Bar.
Festival attendees will have the opportunity to hear crafted work that celebrates diversity, personal experience, and perseverance from passionate poets. Anunciacion highlights the validity of the poet's various experiences, saying, "I hope that audience members take the time to listen to the very important narratives and perspectives that each and every poet is going to bring to the stage."
After eighteen poets are dismissed following the preliminary round, the semi-finals will begin that same Friday night at two of the aforementioned locations. Ready for another bout, they will once again compete, with only ten remaining poets moving onto the final competition.
The poets who survive both rounds on Friday night will have time to recover before giving it their all on Saturday evening at 7:30 in Rudder Theatre. These finalists will compete in three bouts, after which one will win the title of champion and $1,200. Tickets to see the final event are $8 in advance and $10 at the door.
Last year, Alex Luu won the coveted title and prize. His poem—"Why You So Extra?" —enters his personal narrative through a colloquially told anecdote. Luu centers his work in his Asian heritage and his supportive family.
The competition will be in full swing this weekend at locations all around BCS, culminating on Saturday night. Give yourself a pre-Halloween poetry treat to watch and listen as performance poets battle for the 2018 champion's title.