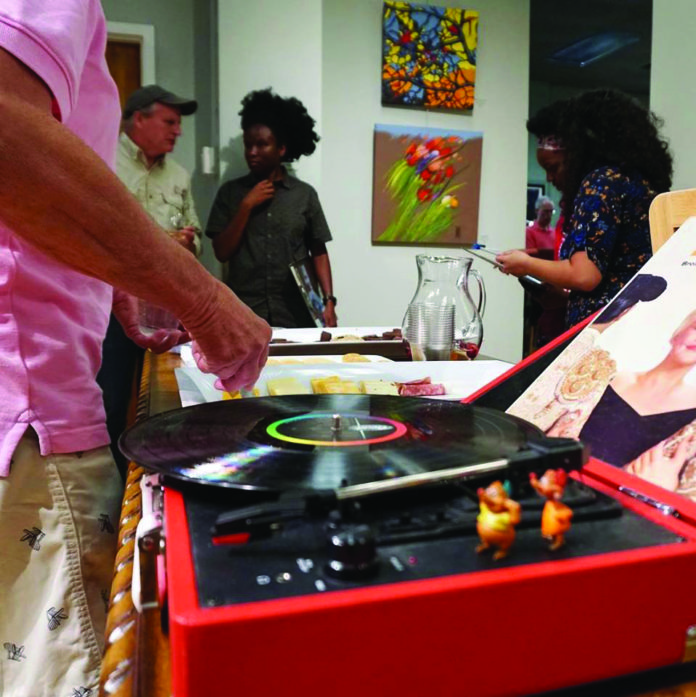 As the holidays are fast approaching, the lookout for meaningful gifts is on the rise. On Nov. 22 from 6 p.m. to 9 p.m., the Sead Gallery will be hosting the TAMU Student Holiday Market where students will be selling artwork and handmade items perfect for the oncoming festivities!

The Sead Gallery will be presenting the market coinciding with the Historic Downtown Bryan "Lights On" event. Alli Goss, TAMU class of 2021, says, "It will be a family-friendly environment to purchase gifts for the holiday season, listen to a live DJ, and experience the SEAD gallery." Some student vendors include Brazos Valley Soaps, who specializes in artisan soaps and bath products, and Steel Wool, a metal and steel art duo who creates pieces of unique jewelry. There will also be food to enjoy and music brought by KANM Student Radio, who strives to play all kinds of music, charting or not. "The market will be a place," Goss says, "for student artists and the community around them to meet and come together during the holiday season."

Rachel Racicot, SEAD Gallery intern, feels the market perfectly highlights both the gallery and the students' work. "This event is also meaningful in that we have this platform where we are able to display professional works, and we have this population of student artists that go to A&M. We wanted to provide them with an opportunity to share their work in a more official environment." Racicot continues, "There are so many talented young people, and this is a great symbiotic opportunity."

The Sead Gallery and Bookshop is located in the Federal Building in Downtown Bryan, and displays the work of numerous local and regional artists every year. The Bookshop features a unique collection of used books, including classics and books on just about every topic from architecture to zoology. "The SEAD Gallery is a welcoming space," Racicot says, "and we want people to feel as though they can come in here to get work done or interact with other people. We just really want to have a sense of community." The gallery is open Tuesday through Friday from 11 a.m. to 5:30 p.m. and Saturday from 1 p.m. to 5:30 p.m.

So stop by the market during the tree lighting event and pick out that perfect gift. You might just encourage a student artist and catch some Christmas cheer. As Goss says, "I hope that students leave feeling accomplished and valued as artists and local business owners and that the public will leave with a joyful holiday spirit as well as gifts for the holiday season." 
For more information, go to https://bit.ly/36S3E6A