With so many summer travel plans being cancelled or postponed en masse, people all over the world are turning to their own homes to host their vacations. This wave of "staycations" might sound great in theory, but it can be difficult to know how to plan one that will meet your family's needs.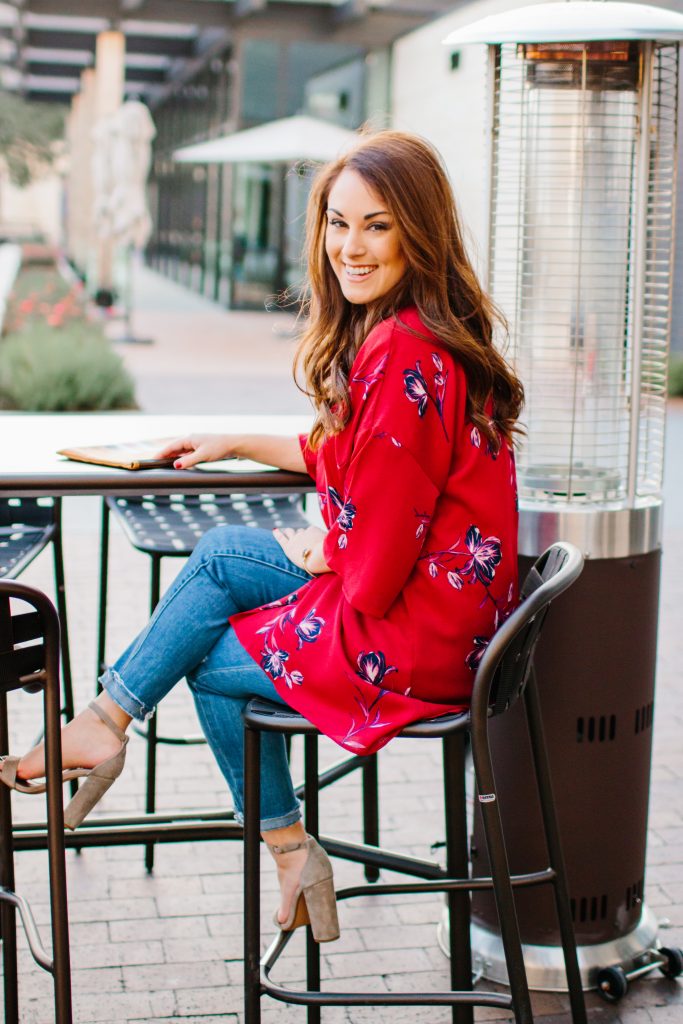 Lifestyle blogger Jennifer Burnett, founder and editor of Growing Up Texas, adores both Texas and travel, and so focuses her blog on the unique aspects of Texas communities. "As I have traveled throughout Texas and the great states beyond its borders," Burnett says, "I have found that they are also filled with communities just like mine, and I wanted to highlight them on the blog, too."
"Travel broadens our ability to understand other cultures," Burnett continues, "and it helps us to create lifelong memories that we can then share with family and friends through photos and stories." With those elements in mind, Burnett has put together a few tips for combining a desire for exploration with memory making ideas in order to craft your perfect staycation, no matter the circumstance.
First, Burnett's top three tips for families:
"1. Family travel theme night. Spice up dinner by selecting a travel destination that your family would like to visit, such as Italy. Order food from a local Italian restaurant or try a new recipe from the destination. Get the kids involved, and ask them to help you with the recipe or even decorate your dining room in the travel theme. Find a movie that is culturally relevant to your destination or create your own trivia game.
2. Take a virtual trip to a new city. Create a travel itinerary to a new city with stops at a museum, zoo, theater or even a concert right from your living room. Start by googling a city or state, such as Phoenix, Arizona. Often the local convention and visitor bureaus (CVBs) will have available online links to virtual tours of these destinations.
GeoGuessr is also a fun game for the whole family. This virtual game will randomly drop you in a location. Utilize google maps for clues to guess your location. Earn points, and bragging rights of course, as you guess your location.
3. The act of planning an 'actual' trip can be therapeutic in itself. Research where you want to go and talk about it as a family. I find a lot of joy in researching cities and mapping out a trip—from the restaurants I want to try all the way to the hotel or resort I would stay at during my vacation. Pinterest is a great place to start, create a family vacation board!"
But how do you properly do a staycation in a smaller space, perhaps with a roommate or two? For those with more limited options and for those sharing space, Burnett has some ideas for that too:
"In a shared space, sometimes it can be difficult to find the privacy you need to relax. Consider inviting your roommate to go on an adventure with you and including him/her on your staycation.
Take a mini-road trip. Select a destination 30 miles away or less and enjoy driving through the country backroads. Take pictures along the way or even create your own scavenger hunt.
The amenities in an apartment community can sometimes be similar to a vacation destination, such as finding peace and relaxation at the pool. Go to the pool early and take a book to enjoy pool-side.
Create a wine and cheese party for you and your roommate. Order wine from your favorite vineyard or pick it up at a local grocery store along with a few favorite cheeses. Create a music playlist or tune into a live streaming concert that brings a little sound to your party.
Mini makeover. Change out decor items such as curtains, throw pillows or add a plant to bring new life to your space. Simply changing the direction of a rug or sofa can create a whole new living space that feels refreshed."
Burnett also suggests exploring all the various classes being streamed online these days, including the Friday mixology classes live-streamed by The Gardens at Texas A&M.
There's no right or wrong way to staycation, as the end product really depends on the goal! A staycation meant to induce relaxation may look very different from a staycation designed to invoke travel, and these tips are meant to get those creative juices flowing.
"All you will need for this travel adventure is a little imagination and creativity!" says Burnett.
If you're looking for more travel ideas, connect with Jennifer on social media (Instagram, Facebook, Twitter, TikTok, and Pinterest) or by visiting her blog Growing Up Texas. If you are a business owner or travel destination interested in connecting with Jennifer through a collaboration, please reach out via email HelloGrowingUpTexas@gmail.com
WEB: For more information, visit: https://bit.ly/2NnUW7E
SOURCES: The doc Burnett sent me, which I shared with you a few days ago!