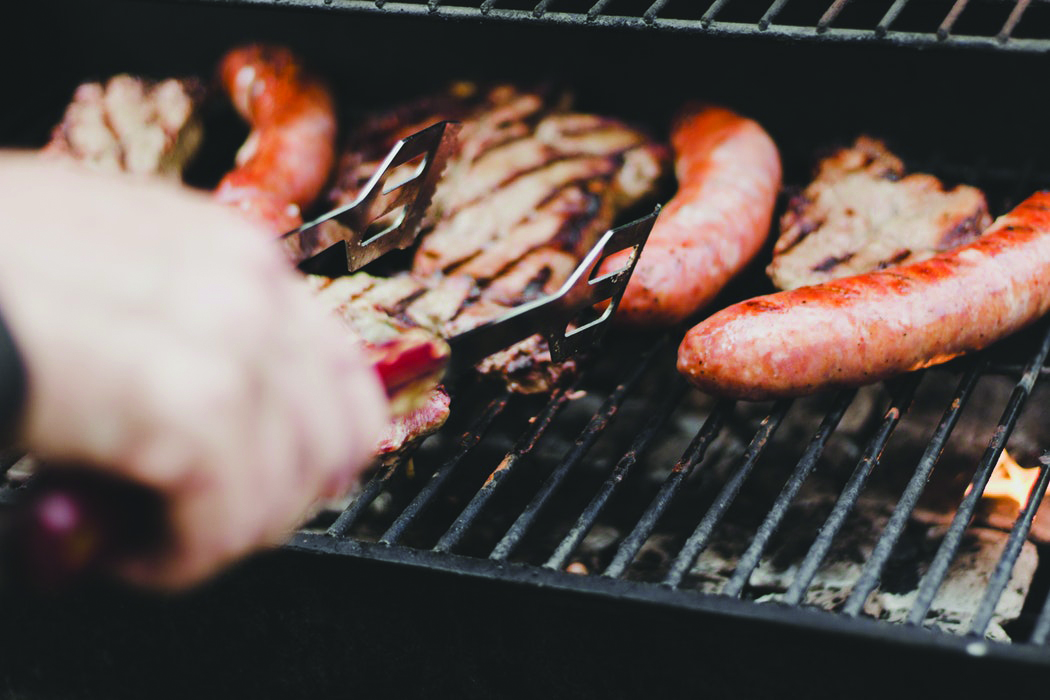 Waking up in a college town on a Saturday morning in the fall is like waking up on Christmas morning, only better. You can feel it in the air: it's time for football. And while the game may be the headliner, the tailgate is the opening act.
There are many ways to tailgate, but here's a few tips everyone can benefit from.
Sunscreen
The sun seems to always be blazing hot on Saturdays in Aggieland. Even if you're just attending the game, it's smart to protect your skin. But tailgating can be an all-day event, which means sunscreen is a necessity. Sure, it may be another item to carry around, but I promise you it's better than a sunburn.
Paper towel hack
At almost every tailgate, you're gonna find some great food. BBQ, burgers, hot dogs. You name it, someone around Kyle Field will probably have it. With all this amazing food, you're going to need a napkin. Keep the table space for food with this tailgating hack: Take a bungee cord and run it through a paper towel roll. Take the hooks of the cord and strap them to the frame of the tent. Now you have a practical and convenient makeshift paper towel holder that is easily accessible for everyone.
Always bring something
If you aren't hosting a tailgate, don't just assume you can show up empty handed. All that fun doesn't come cheap, so show some appreciation by asking the host what you can bring. A bag of chips, dips or other side items work great. But even if all the food will be provided, grab some extra beer for the group. Or water. Or both.
Tailgating is a blast, so enjoy the pregame. Soak in the atmosphere and be sure to treat any visitors with that Aggie hospitality. Remember to stay properly hydrated, especially for those day games.