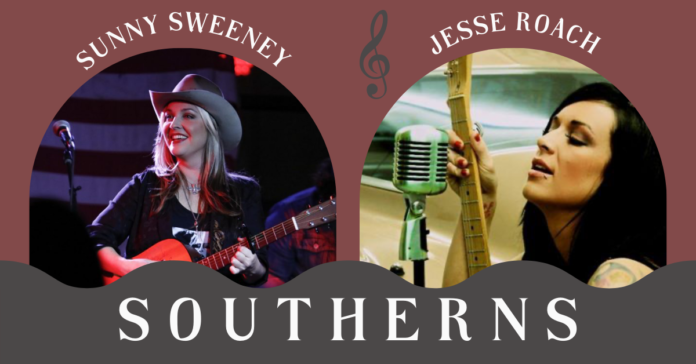 Get ready to celebrate the long weekend with Southerns Saturday night when Sunny Sweeney brings her honky tonk music with a twist of rock to Bryan. With her newest album, "Recorded Live At The Machine Shop Recording Studio," released in November 2020, Sweeney's shows showcase her own soulful songs that reflect her East Texas roots.
A former comedian, Sweeney started taking her newly developed guitar skills on the road back in 2004. She was named one of Austin's most notable acts soon after by Austin Music Pundits. In 2010 her album "From a Table Away" made her work the highest-charting Billboard debut single from a female country artist in four years. Her skill kickstarted her career as she wowed the communities she toured with her award-winning albums and stage-worthy personality.
Her opener for the evening, a former American Idol contestant named Jesse Roach, is known for her enchanting musical talent verging on literal magic. On the stage, her South Texan small town background is evident through her music and stories. Her love for the guitar and singing has made her one of Houston's best known artists.
Doors open at 7 p.m, with Roach opening at 8 and Sweeney starting at 9:30. Tickets cost $15, with military, first responder and senior discounts. These two women will knock you off your feet during this high-energy event. Be sure to grab tickets to enjoy Sweeney's hits live during her stop at BCS.