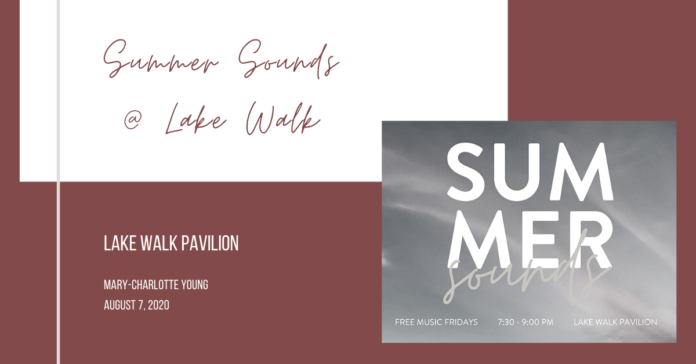 Summer Sounds is returning to Lake Walk for another evening of live tunes to continue their acoustic concert series. Designed to celebrate summer and entertain BCS, this Friday's concert features Mary-Charlotte Young at the Lake Walk Pavilion from 7:30-9:00 p.m.
Mary-Charlotte Young, known as "Magic Girl," is a Southern singer-songwriter with a captivating voice and a sound influenced by Texas Americana and Punk Rock. Her music tells stories of hard life experiences but with a "true empathy that celebrates strength."
This laid-back sunset series is the perfect place to pack your own picnic, bring your own blankets, and enjoy a peaceful evening outdoors! For attendees looking for dine-in or take-out options, you're encouraged to visit Campfire Restaurant at The Stella Hotel with the requirement of masks/facial coverings upon entry.
Come ready for a lively evening of music
Sources:
https://www.facebook.com/events/1571884009660795/ https://mary-charlotteyoung.com/