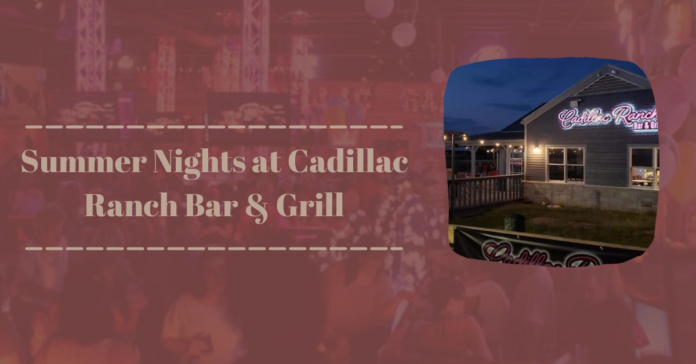 There's no better way to kick off the start of summer than with a lakeside music event. Every Friday and Saturday night throughout the summer, Cadillac Ranch Bar & Grill at Lake Bryan will host bands from all over Texas for your listening and dancing pleasure. This weekend brings Taylor Graves on May 20 from 9-12 p.m., and DJ Steel on May 21 from 8 p.m. to midnight.
College Station's own Taylor Graves perfectly blends new school folk country with classics you know and love. She's been on America's Got Talent and The Voice, and most recently received a golden ticket on American Idol. DJ Steel will have you dancing the night away on Saturday night!
Cadillac Ranch Bar & Grill is the perfect place to spend your hot summer nights. Veteran owned, with a beautiful view of the water, you can kick back and enjoy with the easy access to the indoor and outdoor patio and dance floor, fun outdoor games, chilled drinks, and hot food. Pets are even welcome on the outdoor patio. They're open Thursday and Friday from 5 p.m. – 1 a.m., and Saturdays from 11 a.m. – 1 a.m. and on Sundays from 11 a.m. – 12 p.m. On Friday and Saturday nights after 7 p.m., leave the kiddos at home, because no one under 21 will be able to enter.
If you're a Bryan-College Station resident and have never tried Cadillac Ranch, now's the time!
For more information or directions, hop over to their website. Then get ready for yummy food and drinks, lots of laughter and music floating across a lakeside breeze.