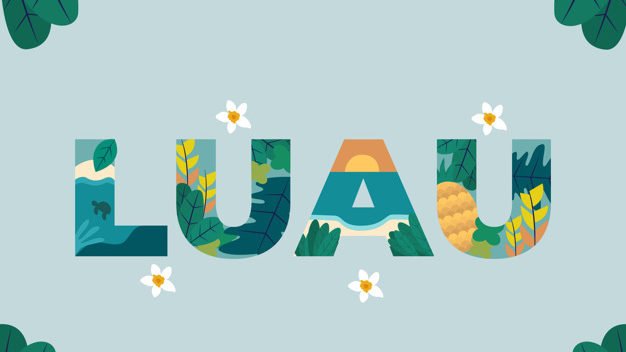 Break out the hula skirts and flower leis for a Hawaiian summer bash right in College Station! On July 20, your tween can shake off any stresses and hula on over to the Lincoln Recreation Center's Summer Luau!
Like some of the Lincoln Recreation Center's other parties, such as the Glow in the Dark Dance Party, this luau is for students in grades 5 through 8. Along with fellow supervisors, Assistant Supervisor of the Lincoln Recreation Center Isaiah Smith put the summer shindig into action. His inspiration came from wanting to give middle school students another positive environment to hang out in. "These parties are an opportunity to get students out and socializing," says Smith. "It's important to us just to give those middle schoolers somewhere to be and something to do. Come out and be social and have a good time one summer night!"
As the night goes on, everyone will have a chance to have some friendly competition over Hawaiian-themed prizes with a variety of "Minute-to-Win-it" games! Can't take the heat? Your kid may want their swimsuit beneath their clothes because the Summer Luau hopes to cool them down with their water-spewing splash pad! Does your tween feel like doing their own thing? Students will have time to play around the game room with favorites like ping pong, pool, board games, shoot hoops at the gym, and more!
There's only so much time to make memories during the short years of middle school, so why not have your tween strut on over in their favorite Hawaiian shirt for a chance to enjoy a fun summer night outside the house with their friends?
The Summer Luau will take place at the Lincoln Recreation Center on July 20 from 7 to 10 pm. Kids ages 10 to 15 are welcome. Admission is free, and pizza and drinks will be provided.
For more information about the Summer Luau, https://bit.ly/2XG0pyj