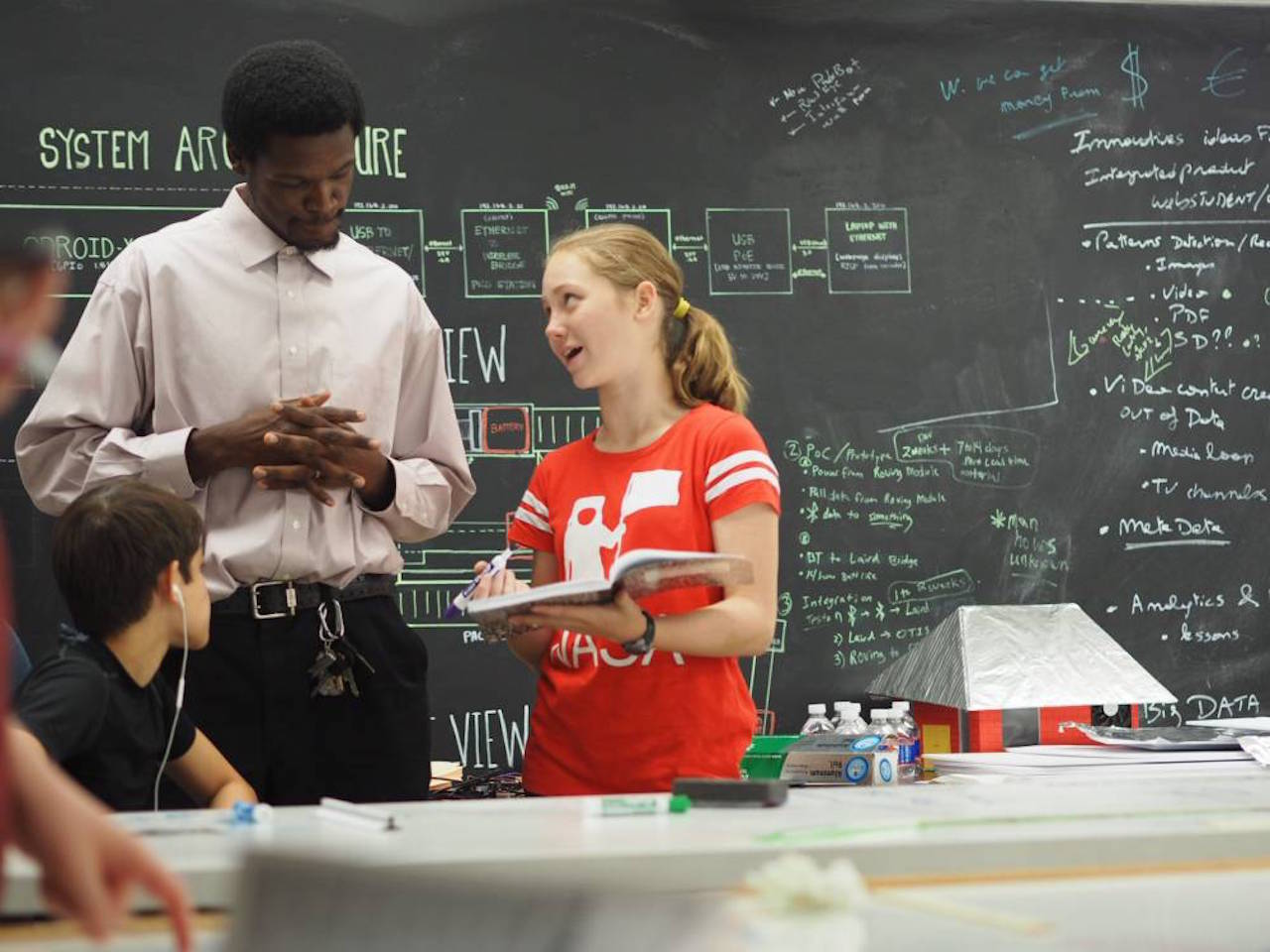 Relishing time at summer camps is one of the staples of many Americans' childhood. With summer heat just around the corner, many local camps have already opened registration, so make sure to check out the list below to see which local camps your young ones may enjoy!
Multilingual Academy
The Multilingual Academy has three summer day camp sessions: one from May 28—June 1, another from June 24—July 19, and the final from July 22—August 16. They offer a Multilingual Day Camp for children already in bilingual or dual language programs, and an all English day camp that focuses on giving students a fun approach to language arts, math, and science.
For more information, visit: http://bit.ly/MULTILINGUALCAMP
George H.W. Bush Presidential Library and Museum
The Bush Library is hosting STARS (STudio ARt and Science) Summer Camps for 7-11 year olds during three different weeks in July: the 8–11, the 15-18, and the 22–25. Campers will make models that move, learn cartoon drawing and animation, and do role-playing.
For more information, visit: http://bit.ly/BUSHCAMPS
SEAD Academy
Advent GX in Downtown Bryan will be administering their SEAD Academy, a program that fuses the sciences and the arts with a series of unique and fascinating courses. From June 24-28, the Smart Home Competition will inspire 11-14 year olds as they compete in designing and building miniature smart homes. From July 8—12,  DSTR Digital System for Teaching and Research – pronounced "Disaster"  engages 12-16 year olds in engineering basics as they design and construct an articulated-leg suspension robot.
For more information, visit: http://bit.ly/SEADCAMP
The Theater Company Kids Summer Workshops.
The Theater Company is hosting two different workshop camps for children this summer. The first one, for kids who have completed 3rd-8th grades, will run May 29–31 and June 3–8, at the end of which will be a performance of "Alice in Wonderland Jr" The second camp, for children who have completed kindergarten through 5th grades, will run July 10–12 and July 15–20 and will culminate with a performance of "Aristocats Kids."
For more information, visit: http://bit.ly/THEATERCOMPANY
Brazos Valley Museum of Natural History
The Brazos Valley Museum of Natural History is holding a Summer Nature Camp, where children will be encouraged to delve into science, history, and the natural world through unique, interactive lessons. They are running these camps on a variety of subjects throughout the summer, so make sure to check their website for more info!
For more information, visit: http://bit.ly/MUSEUMCAMPS
The Children's Museum of the Brazos Valley
The Children's Museum of the Brazos Valley is likewise running a number of camps throughout the summer, but their first one is coming up soon! On May 28–31, "Be A Hero" Camp kicks off the summer of fun as it focuses on getting kids aged 4 and up involved in community service projects for local groups in the area. Other camp themes for the summer include art, entrepreneurship, the ocean, space and exercise.
For more information, visit: http://bit.ly/MUSEUMCAMPS2
The Arts Council of Brazos Valley
The Arts Council will be running Fine Arts Camps for kids aged 6-12 throughout June and July. The many subjects will include basic drawing, painting, collage, collaborative art, and more! There will also be a Latin American Camp and an Ocean Art Camp as well a Nature-Inspired Fine Arts Camp.
For more information, visit: http://bit.ly/BRAZOSARTCAMP
These camps fill up fast, so don't hesitate to make the reservation now!