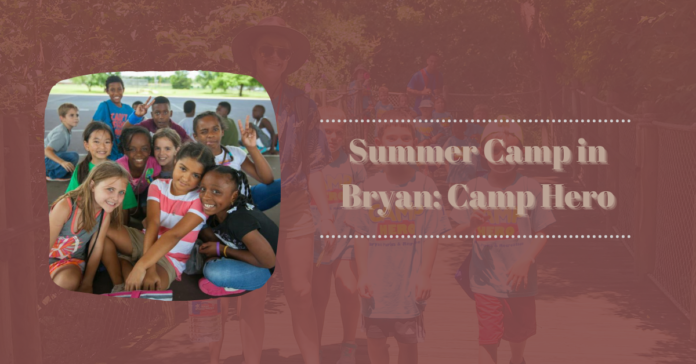 Are you a parent of energetic kiddos that would love the opportunity to attend an interactive summer camp in Bryan-College Station? Camp Hero is the place you're looking for! With plenty of activities along with trips to places such as Jumping World, Grand Station Bowling, and Horseshoe Junction in Brenham, the kids are in for a treat!
Camp Hero is a summer camp for children ages 5-12 that promotes creative thinking, easy socialization, and incorporates themes each week like Adventure Time, Nature Week, Space Week and Party in the USA. The camp's home base will be Sam Houston Elementary School in Bryan.
There are only 300 spots available for Camp Hero, so make sure to register your children early. All the information you need to sign them up is on the City of Bryan-Youth Programs page. Each week costs between $80 and $115, plus add-on fees for the field trips, depending on where they are going, but there is a per child discount when you enroll multiple children in camp each week. The camp days are Monday through Friday and the differently themed weeks start back to back from May 31 to the first week of August. You'll be able to drop off your child as early as 7:30 a.m. and will need to pick them up by 6:00 p.m.
This camp is great for young kids to learn new things while making friends, and you'll be able to go about your day knowing your children are taken care of and safe. You'll never hear the end of the adventures your kids have! Register now and prepare to send your kiddos off to their upcoming favorite place, Camp Hero.