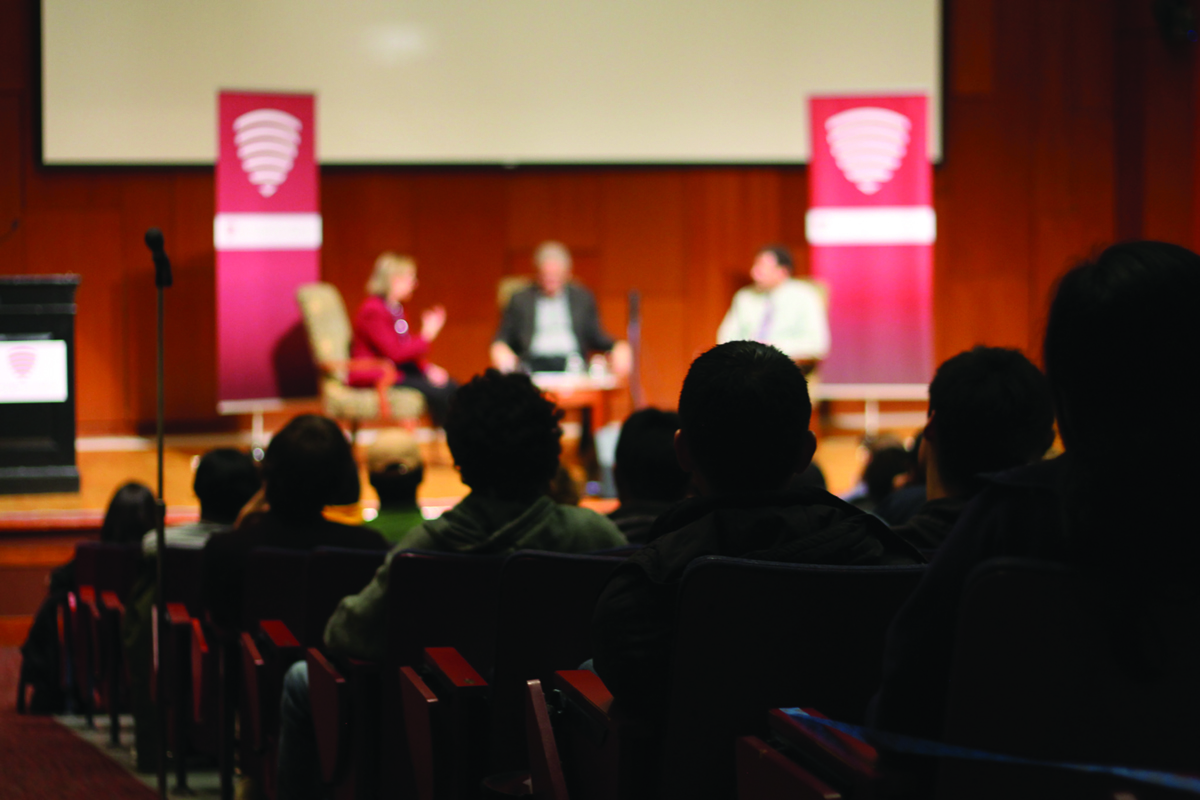 Explore the complex wonderings of the universe and dive into your understanding of faith as you listen to guest speakers during this year's three part Veritas Forum, Suffering, Science, and Snapchat. Presented by the Christian Faculty Network, the Forum provides students, faculty, and community members the opportunity to ponder on life's mysterious circumstances. These forums are free for any and all, but registration is recommended to ensure seating availability. The forum's first part takes place Monday, Feb. 25 in MSC 2300E at 7 p.m. The remaining two parts are set for Feb. 27-28 in Rudder 601 and MSC 2300, each at 7 p.m.

The Christian Faculty Network has been a part of Texas A&M University since 1980, when it was founded by Dr. Walter Bradley. The group aims to glorify Christ through the community and desires to provide students, faculty, and staff alike with a support system that helps them to establish a personal relationship with Jesus Christ. Events that are hosted by CFN are open to everyone regardless of race, gender, or religion. Partnering with CFN to present the Forum this year is Ratio Christi, a group seeking to engage everyone, God-fearing, confused, and skeptics the same, in honest dialogue.

President of Christian Faculty Network Micah Green says that CFN helps to show others that you don't have to choose between academia and faith, and that focus can be clearly seen in the Forum's topic lineup. The first forum is titled "Evil and the Goodness of God," and will be presented by Dr. Gloria Frost. Attendees will have the opportunity to explore the deeper questions of why evil and suffering continue to happen in God's world.

"There's moments of wonder and joy in the world and other times, such evil and suffering," says Green, explaining the significance of the forum's subject. "This is for those wondering 'why?' to ask and get answers," Green continues.

Tony Reinke will be the guest speaker for the second forum, "Living with Smartphones without Losing Your Soul." This forum aims to tackle the ways we as a society engage in technology and the dangers that come from such an advancing world. "We're obligated to [technology] all the time," Green says, "which leads to some irrational behaviors."
This forum is meant for those who want to know the purpose of technology and how not to fall into its trap.

The series' last forum is set up like a debate and features two speakers, Dr. Robin Collins and Dr. Joel Velasco. "Is the fine-tuning of the universe evidence for God?" demonstrates different point of views that are common in our society today. "We aren't tip-toeing through tough topics here. We want engagement from the audience," says Green.

CFN's President says this forum isn't meant to have a winner. It's made for profound thoughts and for people to question why they think the way they do.

Bring yourself and some friends to sit and ponder the deepest parts of the universe you know today. Register for any of these forums through Eventbrite to ensure your free ticket!

For more information on the forums and future events, please visit: