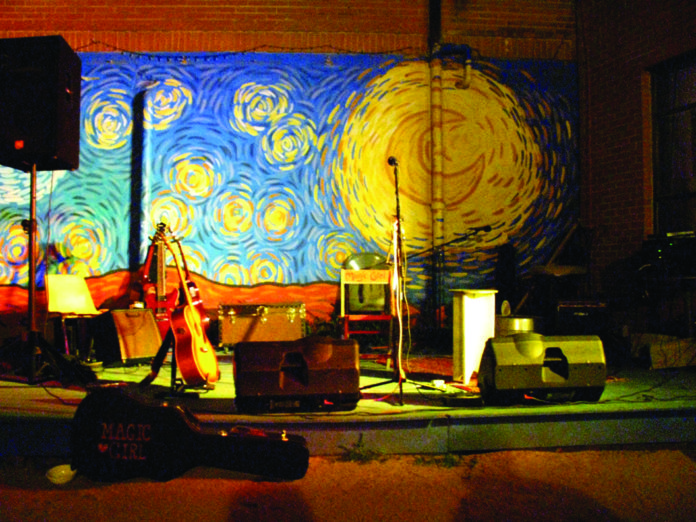 If you're a big fan of comedic storytelling, you may want to make your way to the Revolution Cafe and Bar, where Olly iConic hosts a bi-monthly "Storytellers Open-Mic Comedy" night every second and fourth Tuesday.

If you've yet to hear about Storytellers Open-Mic comedy nights, it's probably because the event is still relatively new. After visiting Revolution's musical open mic night, Olly iConic realized the venue was the perfect place to launch comedy nights as well. So in 2016, Open Mic comedy nights began.

Storytelling has always been a major part of life. We've seen storytelling evolve into many different formats, namely everything from campfire folklore to broadway and movies. We've recently seen a resurgence of standup comedy, and streaming sites like Netflix have begun uploading lots of comedy segments. Comedy is providing society with a way to have difficult conversations and with a safe space for like and unlike minded people to interact.

Whether you're new to the comedy scene, are a self-proclaimed seasoned pro, or you just enjoy sharing your thoughts with others, at Storytellers, you can feel free to hop up on stage and tell your story. The crowds range from left-wing to right-wing and everything in between, and though the night is titled "comedy," comedy routines are not necessary. The purpose of the event is to give attendees a place to have fun, have a drink and let loose.

Open-Mic nights feature some of the best local loudmouths telling funny stories about the human experience, life, love and social topics, and are joined by local and touring comedians working through their sets.

The next Storytellers Open-Mic comedy night will take place on November 26, from 9 to 1:30 p.m., at the Revolution Cafe and Bar. Sign-up starts at 8:45 p.m. Open-Mic nights take place every second and fourth Tuesday and are always free to the public.
For more information, visit http://bit.ly/378L8qL