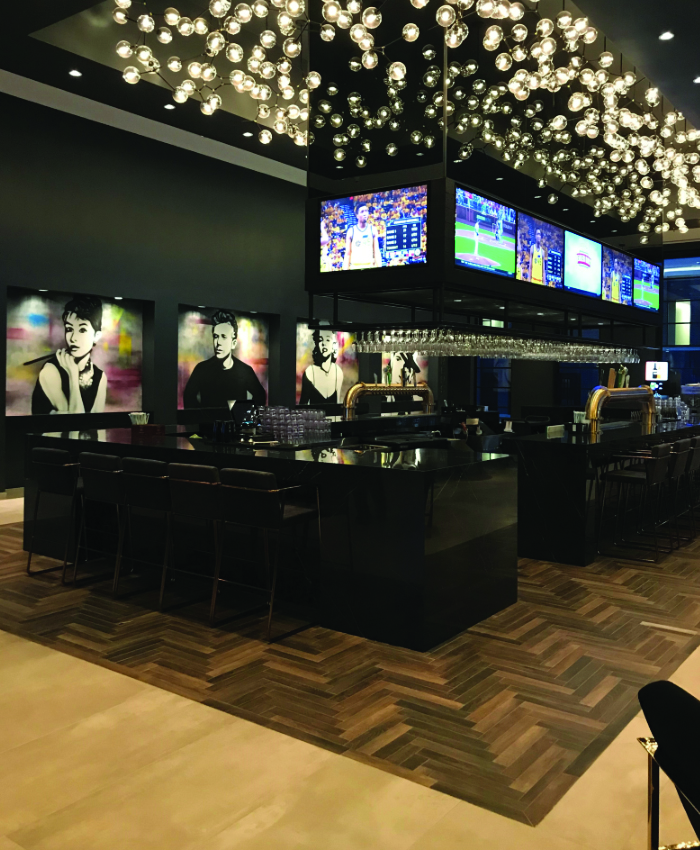 Star Cinema Grill is stepping up the game for movie theaters in College Station by cutting out the concept of concessions and providing their guests with deluxe restaurant style meals, desserts, and appetizers. From the moment you walk in, the sophisticated and chic interior surrounds you, yet the theatre maintains an intimate feeling with their comfy recliners and smaller showrooms designed to pamper and relax. The process couldn't be simpler—find your reserved seat at your personal table, view their extensive menu, and with the click of a button, a server will arrive to take your order.
What's Cooking
Star Cinema Grill has an array of choices when it comes to their appetizers, which include hummus, loaded fries, and wings. For their entrees, they offer a variety of options such as salads, pizzas, full grilled chicken dinners, burgers, and so much more. And if you have a sweet tooth, try one of their floats or gourmet cookies. An assortment of alcoholic beers and cocktails are served as well.
What's Showing
Like most movie theatres, Star Cinema Grill provides Hollywood's biggest releases. Right now you can catch a showing of "The Incredibles," "Fallout,""Crazy Rich Asians," "The Spy Who Dumped Me," "The Meg," "The Happytime Murders," "Mile 22," "Kin" and "Operation Finale."
Star Cinema Grill is located in Century Square, and they will validate your parking ticket for you if you park your car in the garage. A great place for date night, a family outing, or a day out with friends, Star Cinema Grill provides variety on their menu and in their movie lineup.