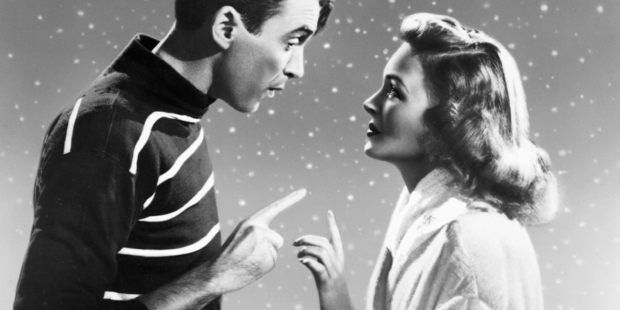 December often brings times of reflection of the past year and for the year to come. You may start to wonder what little things you've done to impact the lives of others or remember some of your favorite moments from the year. For some, the holiday season is hard to endure. Regardless of your stance on the holiday season, you can never go wrong with a heartwarming tale of rediscovering the value of life. StageCenter Theatre is putting on a production of the holiday classic "​​It's a Wonderful Life: A Live Radio Play" starting December 5.

The play, adapted by Joe Landry, ​directed by Robin Sutton and underwritten by
Watson Wealth Management, tells the story of George Bailey's road to discovery of the meaning of his life as a live 1940s radio broadcast. In a world of greed and selfishness, George Bailey is resigned to end his life on Christmas Eve, until an angel shows him life without his existence. Among a full cast of actors, George Bailey will be played by J. Paul Teel and will be joined by Bill Murray as Clarence. This family friendly show is a great reminder that every life is precious and impactful, and that there is value in more than just the holiday season.

The first showing will begin on December 5 and performances will continue until December 21. General admission tickets are on sale for $15 each or $12 for seniors and students. Thursday ticket prices are general admission only for $10 each (Dec. 5, 12, 19). All tickets can be purchased online or at the Box Office. The StageCenter Theatre lobby doors will open at 7 p.m., and attendees are asked to arrive at least 15 minutes before the curtain goes up. Each show will start promptly at 7:30 p.m., and guests will not be seated after 7:40 p.m. If tickets are sold out and you have not arrived by 7:25 p.m., your ticket may be resold.
For more information, visit: http://www.stagecenter.net/current-show.html