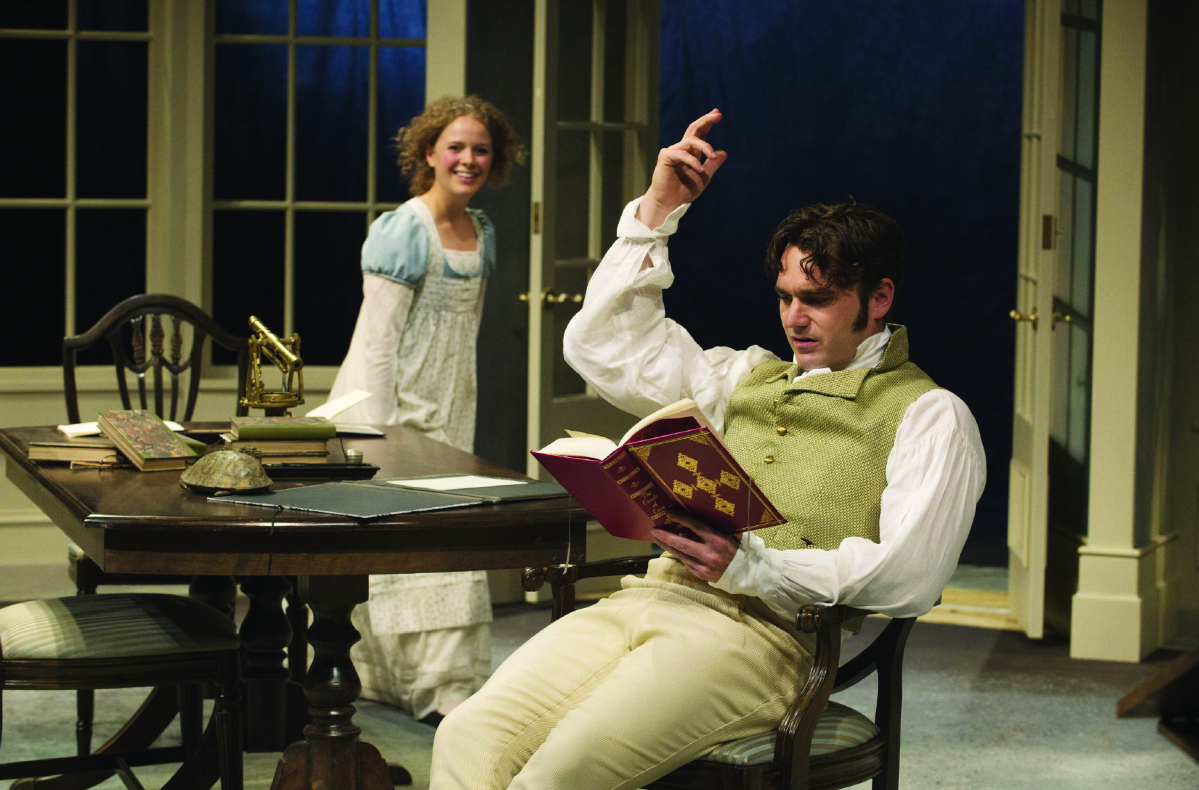 When many people think of time, they tend to connect some tangible medium to it, as in a clock or wristwatch. However, time is elusive, and as time goes on, people change, things evolve, but past events often continue to control the present. Such is the case in Tom Stoppard's "Arcadia" —a play of intellect, laughter, and cleverness, and a comedic tragedy that tugs the emotions of viewers in every direction while questioning the concepts of chaos versus order and the meaning of life in two different centuries.
Set in Sidley Park, in Derbyshire, the United Kingdom at the Coverly family estate, the play transitions between a more recent time (1993) and the early nineteenth century (1809/1812).  In 1809, thirteen-year-old Lady Thomasina Coverly and her tutor, Septimus Hodge, are studying the ideas of mathematics, nature, and physics, and Thomasina's inquisitive mind leads her to ask questions about things far beyond her age. But time mercilessly marches on, and not all of her questions find answers.
As the play shifts to the present day, the Coverly family estate is being researched by two competing modern day scholars and the house's current residents. They begin investigations about a hermit who once lived at the estate and a possible scandal involving the poet Lord Byron. The issues between the past and present begin to overlap, and as the research of the current day estate residents unfolds, the mystery about what happened in 1809 is revealed.
Stage Center Theatre in Bryan/College Station presents "Arcadia" November 29 – December 15 at 7:30 p.m. Ticket prices and more information are available at stagecenter.net.